Billion Dollar Chocolate in Florida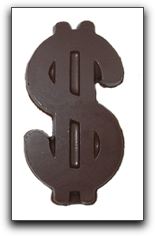 Looking for Billion Dollar Chocolate in Florida? Many people in SW FLorida are considering starting their own home-based business. If you are in the process of researching your options, I urge you to consider becoming an independent Well Beyond healthy chocolate member.
I am Lynette Henk, and I share XO health chocolate in SW Florida and the surrounding communities. It doesn't matter if you live in Punta Gorda, Port Charlotte, Babcock Ranch, Naples or North Port; Well Beyond is a hot seller all over the world.
Perhaps you are not a die-hard Punta Gorda chocolate lover. What about your Port Charlotte friends and North Port colleagues? How many of them eat chocolate regularly? When you grocery shop at your local Southwest Florida market, do you ever visit the candy aisle? Have you noticed the amount of space devoted to chocolate? What about the limited display area at the checkout counter? How many different brands of chocolate are sold in that coveted retail space? By 2011, the US chocolate market is expected to reach $18 billion. (Yes, that is a 'b'!)
If you are a chocolate lover, answer this question:
Do you stop buying chocolate during times of economic hardship? Did you stop buying chocolate during the Covid-19 virus pandemic? If you did, you are in the minority. Market research shows that chocolate demand is 'recession-proof.' Somehow, chocolate addicts find a way to satisfy their chocolate needs even when money is tight.
Can I point out another billion dollar market that is exploding in SW Florida? You probably guessed that it is the health and wellness industry. The beautiful thing about dark chocolate antioxidant chocolate is that it fits into both categories: the chocolate and wellness industries. Well Beyond is healthy dark chocolate for both chocolate lovers and health supplement consumers. If you are unfamiliar with the nutrients contained in Beyond dark chocolate, see my Healthy Chocolate website.
If you would like to sample healthy weight loss chocolate, you are welcome to a free sample offer. Visit us at SampleChocolates.com – all we ask is that you cover the shipping.
Create health & wealth with Well Beyond healthy chocolate products. Contact Lynette Henk of Three Sons Marketing LLC at (941) 676-7300 or visit us online at HealthyChocolateFix.com.