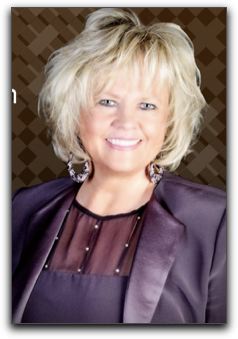 Jeanette Brooks, Founder and President of Well Beyond Corp, and her family of entrepreneurs have turned their passion for chocolate into chocolate dreams with their development of XO, the healthy dark chocolate. XO is an High Antioxidant Company with High Antioxidant Products. The common threads woven throughout all of XO's products are: High antioxidant quantity, raw, unprocessed cacao and unique flavors (that prevent flavor fatigue).
Jeanette's chocolate dreams are best experienced in two ways—first by health conscious choco-holics who want chocolate no matter what, and secondly, through Well Beyond Corp, her direct selling company that offers a business opportunity to those who want to market the healthy antioxidant line of dark chocolates.
Some 18 years ago, Jeanette was diagnosed with diabetes which motivated her search for ways to lower her weight and improve her health without sacrificing taste in the products she loves. This led the family which includes her husband, Martin and her son, Andrew (http://www.mxicorp.com/founders), into their first healthy, low-carbohydrates venture with a company called Pure De-lite. At that time, Dr. Robert Atkins' low-carbohydrate diet was all the rage. Jeanette saw the need for a good tasting low-carb chocolate bar.
"The Brooks family did their research, from the highest-antioxidant cacao bean grown in the Ivory Coast to the best chocolate manufacturer in Belgium. Their research culminated in bringing dark chocolate to the retail market, as Pure De-lite, at a time when it was little known. With their product in hand, Jeanette put her marketing savvy to work, and in a short time, they had built their low-carb business to $300 million in retail sales. Many retailers sold their low-carb chocolate bars, including Wal-Mart, Walgreens, Rite-Aid, GNC, and CVS to name a few."
-Adam Green, Founding Executive (http://www.AdamPaulGreen.com )
When Dr. Atkins passed away the low carb industry quickly vanished. However, America's desire for healthy dark chocolate was growing. In fact, according to recent statistics nine out of ten people love chocolate and crave it every day. The average American eats 12 pounds of chocolate every year. Additionally, many doctors are also promoting the health benefits of a raw, dark, unprocessed chocolate.
Once again, after seeing the continuing need/desire for a unique chocolate, the Brooks family conducted further research into healthy dark chocolate products and created XO, the healthy dark chocolate product line which they chose to distribute through network marketing.
"We had a dream of taking healthy chocolate worldwide and the best way to do that was through the people."
-Jeanette Brooks, Founder and President of Well Beyond Corp
Chocolate lovers can now simply replace the bad chocolate with the good chocolate. The Brooks family established Well Beyond Corp over four years ago in Reno, Nevada to provide healthy chocolate products and a promising business opportunity for their business partners. Jeanette's motto is, "From cacao beans to chocolate dreams."