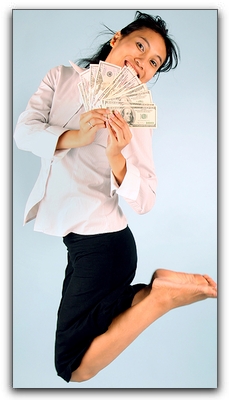 You can earn extra cash in your spare time, even if you have very little spare time. I am Lynette Henk. I started my XO Power Squares business in May, 2010. I work in the communities of Port Charlotte, Punta Gorda, and Venice selling XO Power Squares.
A quality product that provides value for SW Florida people is the key to a successful home business. If you want to supplement your income in Punta Gorda, I recommend XO Power Squares.
Whether you are a 9-to-5er, SW Florida shift worker, or independent Port Charlotte contractor, the XO Power Squares business works with your busy life.
Running my Punta Gorda home business is not stressful. Processing XO Power Squares orders is actually a nice change from my day job.
If you would like more information about the SW Florida XO Power Squares direct selling opportunity, let's get together and discuss it. You can email me at [email protected] or call me at 941-216-5727.
Thanks for visiting my Punta Gorda home based business blog. If you want to join my team, call me right away! Lynette

Healthy Chocolate Consultant Lynette Henk
941-216-5727 [email protected]
High-Antioxidant Protein Meal Replacement XO Power Squares