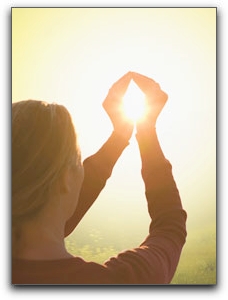 It is generally acknowledged that the Mayans had the most advanced civilization on the American continent before the Spanish Conquest. They excelled in a number of areas including engineering, mathematics, architecture, and agriculture.
One of their valued crops was the equatorial cacao tree. The Mayans and the earlier Olmec civilization were the first known societies to recognize the potent nutritional properties of the cacao bean. It was regarded as a gift from the Gods and was believed to have supernatural powers. Cacao beans were used to make a bitter drink ('xocolatl') that was consumed for health and as part of religious ceremonies.
Dr. Steven Warren, Well Beyond medical advisor and expert on geriatric health said, "These ancient peoples used the chocolate bean as the main ingredient in a bitter beverage revered for its nourishing qualities and ability to boost energy. It was also used to treat stomach and intestinal complaints, infections, fevers and coughs."
Cacao beans were brought to Europe by Columbus and Cortes but, unfortunately, the nutritional makeup of chocolate products diminished with each successive processing method. The cocao beans were fermented, dried, roasted, alkalized, heated, and mixed with other ingredients such as sugar and milk. Each process kills valuable flavanoids or adds unhealthy sugar and calories.
The so-called 'chocolate' typically eaten in Venice and SW Florida has virtually no flavanoids left.
The patented XO cold processing method reverses centuries of chocolate manipulation and brings it back to the pure state enjoyed by the Mayans.
XO healthy chocolate is a natural plant-based product, not an 'engineered' food created in a SW Florida lab.
By eating SW Florida XO healthy chocolate in its minimally-processed state, as the Mayans did, you can also harness the power of Port Charlotte Well Beyond antioxidant chocolate.
Healthy Chocolate Consultant Lynette Henk
Punta Gorda, Florida
941-216-5727
High-Antioxidant Protein Meal Replacement
XO Power Squares