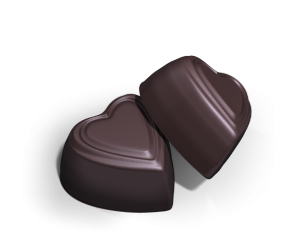 The advertisement for the Xolove chocolate love bites from Well Beyond Corporation reads like this, 'Are you looking for more passion? Do you crave more excitement? Searching for ways to enhance your love life? "
Reading this certainly caught my attention. Sexual dysfunction as the problem nobody wants to discuss. That may be true. As many as 43% of women and 33% of men suffer from a type of sexual dysfunction. What does this mean for women? It may mean loss of libido, diminished stimulation and sensitivity of the sexual organs. For men, experiencing low blood flow may result in difficulty achieving and maintaining an erection. An imbalance of brain hormones is also to blame. As we age, stress, poor diet can also decrease libido and lower brain pleasure chemicals.
Well Beyond Corporation has developed powerful Xolove Chocolate love bites.  This perfect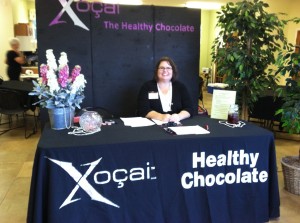 love food features XO healthy chocolate, the perfect delivery system for L-Arginine and Maca.  L-Arginine is vital for Sexual health, The J Sex Marital Ther 2003 study states "We conclude that oral administration of L-arginine.. causes a significant improvement in sexual function..without any side effects."  Maca is also considered an aphrodisiac in ancient holistic medicine.  Together, these create the perfect Love food.
Currently only members are able to pre-order this perfect love food.  To become a member,order wholesale and pre-order Xolove , contact Lynette Henk at 941-216-5727 or email [email protected] or visit us at Chocolate4Lovers.com.  Xolove chocolate love bites will be available to the general public for purchase in May of 2014.  
J Sex Marital Ther. 2003 May-Jun;29(3):207-13