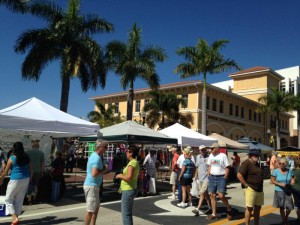 The 28th annual Punta Gorda, Florida block party kicks of at 9 am on Saturday, April 12th, 2014.  Heralded as the biggest one day event in Southwest Florida, this is something you don't want to miss.  Starting at 9am in downtown Punta Gorda, there will be three  stages of live entertainment for the entire family.
Remember Paul Revere & The Raiders, the band made widely popular back in the 1960′s by Music Icon Dick Clark?  Former lead singer Mark Lindsay will be a headliner for the event.  One of my favorite bands, American Made, will be playing as well.  American Made is very popular in the area and plays many of the REO Speedwagon songs made famous in the 1980′s.  Sure to be a huge event.  Remember there is  free parking in the city parking garage on Herald court .  Admission is just $1 for adults and free for kids 12 and under.  More information at puntagordablockparty.info.
While there, stop by the Punta Gorda Farmers Market open between 8am-1pm.  Located near Taylor Street and Olympia Avenue downtown, you can expect to find live music, artists working, fresh fruits and vegetables, meats, fish, XO healthy chocolate (Be sure to ask about their XoLove chocolate love bites), pastries, breads, cupcakes, handmade jewelry,live plants and so much more.
Whatever your pleasure, you will find it in Punta Gorda this weekend.  See you there!
Lynette Henk is an experienced consultant, social media pro and mommy blogger who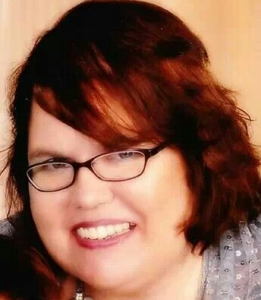 gave up the corporate grind working at GE Capital and Chicago based uBid Online Auction to enjoy the flexibility working from home offers while raising her family. Originally from Chicago, she resides in sunny SW Florida. Mother to three young men and advocate for individuals with special needs including autism. As a health advocate, she shares ways to improve health through nutrition and increased antioxidants. Lynette also coaches individuals desiring to grow their network marketing business. She is especially excited about the new XoLove Chocolate Love Bites which she considers to be a gamechanger for the industry. Lynette is local to the Punta Gorda area and can be reached directly at 941-216-5727 or atChocolateForLove.com.
Charlotte Sun, Thursday 4/10/14, "Block Party to draw thousands" by Brenda Barbosa @ Sunnewspapers.net