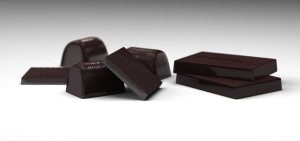 Ok, admit it. You are staring at your kids halloween candy right now. You know you should not even consider eating a piece of this high sugar candy, with fillers and all kinds of crap but it is hard to resist. I used to be just like you but this year I just grabbed a piece of my XO healthy chocolate whenever I craved something sweet. I don't have to feel guilty because it is a high antioxidant cold pressed chocolate that does not have the waxes and fillers and processed sugars like candy chocolate you find in the stores.
Even better, those dieting or diabetic are still able to enjoy this chocolate. XO chocolate is diabetic friendly. It is also a great option for curbing your appetite while dieting. Simply enjoy one of the XO chocolates 20-30 minutes before a meal with a glass of water. You will quickly see that you will eat much less once you sit down to dinner. Even better, one XO power square is just 33 calories! That is significantly less than the candy chocolate you will find in the store or in your child's halloween candy stash.
Because I want you to enjoy a healthy alternative that tastes amazing and is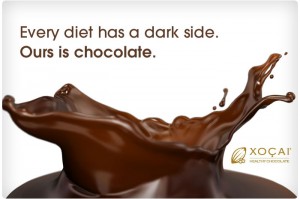 good for you, I am offering Free samples! To get your free sample of XO healthy chocolate, simply click here to order! I am asking for your help with shipping. I hope you enjoy this healthy, high antioxidant chocolate as much as I do.
I am Lynette Henk, XO healthy chocolate lover and consultant. I share the health benefits of cold pressed high antioxidant chocolate. I can be reached at 941-216-5727, at [email protected] or at LiveForChocolate.com.