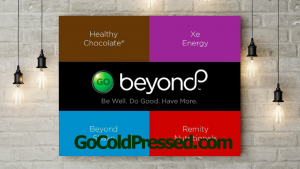 BEYOND HEALTHY CHOCOLATE NORMA MILLER DYSTONIA NEUROLOGICAL MOVEMENT DISORDER TESTIMONIAL
Since Beyond Healthy Chocolate made it's appearance in the marketplace, the chocolate world has been thrilled with the idea of "healthy chocolate".  Most everyone has heard on the news that there are benefits to eating dark chocolate.  The fact that you can eat Beyond healthy chocolate and get healthy and slim down is just amazing!  How awesome that you can indulge in decadent chocolate without the guilt. It is heartwarming to see how people benefit and receive transformational results from Beyond Healthy Chocolate products. See what Norma Miller says about her healthy chocolate and how it helped her. Please note Beyond chocolate purchased Xocai and they are the same product so when you purchase the Xobiotic squares or Power Squares, Skincare line or Beyond Chocolate protein shake, it is the same!!
The entire notion of a "healthy chocolate" is hilarious at first glance.  Beyond is a product line owned by Well Beyond LLC.  They operate similar to a  Mary Kay or Tupperware as  they recruit resellers who are paid out a portion of revenue and compensated with bonuses and allowances for product sales volume.
The thing that makes Beyond healthy chocolate stand out is that the chocolate uses a cold pressed patented process. This means the chocolate is not cooked like traditional chocolate, it is not heated or dutched like candy, which is how the product keeps in the antioxidant value. There are several benefits of including a small amount of dark chocolate in to your daily diet.  The greatest benefit of Beyond Chocolate or "healthy chocolate" is the ORAC values of ingredients in their particular products.
What are ORAC values? ORAC values are Oxygen Radical Absorbance Capacity units, a means of calculating the antioxidant values of particular ingredients. Antioxidants like those present in dark chocolate are beneficial for a lot of reasons but specifically for neutralizing free radicals in the body (which according to popular belief slows aging.) So back to those ORAC levels in "healthy chocolate." It's well known that dark chocolate has high levels of antioxidants, we also are aware that  "superfoods" include high levels of antioxidants too. Fruits like  acai berry and blueberry are known as "superfoods" and provide significant amounts of antioxidants.
I am Lynette Henk, Well Beyond Chocolate Director and member.  Contact me today at 941-676-7300, at [email protected] liveforchocolate.com or at ColdPressedChocolate.com.
Not only can you order this healthy chocolate, we can show you how to start your own home based business affordably and start earning serious cash in your first 30 days in business.