More News On Chocolate!
why dark chocolate is so good for you.  The key to remember is that the benefits she is referring to are found in abundance in cold pressed dark chocolate.  In addition to the percentage of dark chocolate, the processing of the chocolate is key.
Even better  Beyond healthy chocolate, my favorite, uses a patented process to cold press their chocolate leaving in the benefits of the raw cacao.  Their chocolates actually show the ORAC score, the amount of antioxidants and the amount of flavonoids in every product.  You won't see that on most other chocolates for a reason.  You would be disappointed if you found out how much effect the cooking and dutching for 2-3 days to make the chocolate super smooth has on your favorite treat.  So do yourself a favor, and get yourself and those you love the best chocolate on the planet in my humble opinion.
Looking for a healthy Christmas gift idea or hostess gift?  I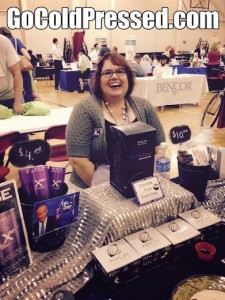 recommend ordering the variety pack for gifts.  Each variety pack box comes with four small boxes, perfect for gift giving.  Even better order some for yourself as preferred customers receive FREE SHIPPING and a free product after every third auto shipment for the first year.  I am all about the FREE so hurry and get yours today!
I am Lynette Henk, Well Beyond Chocolate member.  I share the benefits of antioxidants in chocolate!  Best home business opportunity and so much fun sharing chocolate with the world. Visit us at GoColdPressed.com or call 941-216-5727.