If you have not tried the Chocolate 4 Lovers chocolate, now is the time to order so you are stocked up for Valentines day and other romantic evenings.  The Healthy Chocolate Company, Beyond cold pressed chocolate has been making a healthy versions of our favorite chocolate for nearly ten years.  The chocolate is popular because they have a patented chocolate that has not been heated or dutched like candy.  The chocolate has no waxes, fillers or processed sugars and is sweetened with acai and blueberry,  It also is diabetic friendly and gluten free so many are able to enjoy these good for you chocolates.
Valentines Day will be here before you know it.  The new Xo Love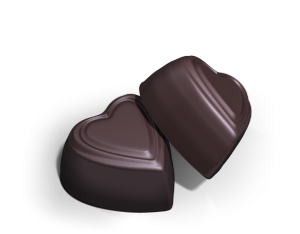 Chocolate love bites are the aphrodisiac chocolate you will want to have at your bedside.  These chocolates increase passion in the bedroom for men and women.  Made with Beyond healthy chocolate, L-Arginine and Maca, this is a must try.
Beyond, the healthy chocolate company knows you will want these love bites for your Valentines Day celebration and is offering a buy 2 get 1 free wholesale offer now through February 15th, 2015.  You don't even need a coupon or promo code to get this sale priced deal for Valentines Day!  Even better, you can keep getting a bargain on your healthy chocolates when you sign up for monthly home delivery.  Every third home delivery order will include a free product of your choice for the first year.  You can stop home delivery at any time but the healthy chocolate company rewards you as long as you continue to order the first year.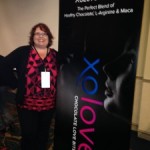 Hurry and get your Valentines Day order in now so you are set!  Order today at Chocolate4Lovers.com or call 941-216-5727 and speak with Lynette Henk, your healthy chocolate consultant in Southwest Florida.