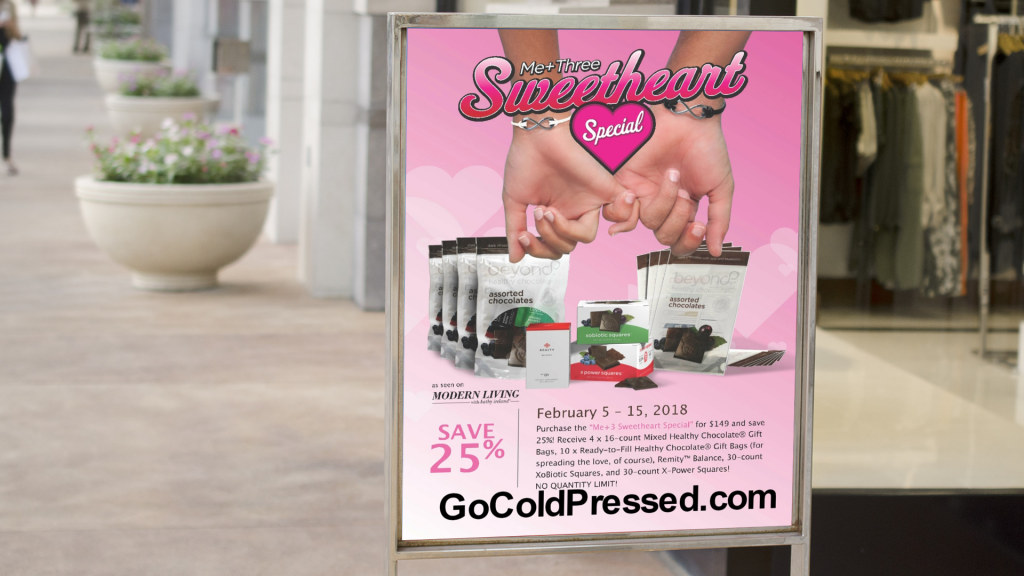 If you truly love your valentine, you will want to give them only the best.  This year give the love of your life healthy dark chocolate.  We all know that dark healthy chocolate is good for us but did you know that the processing of the chocolate makes all the difference?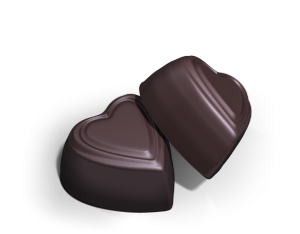 It's true!   Dutched or cooked chocolate is traditional chocolate that has been heated at very high temperatures for up to 2-3 days to get rid of the bitter parts and make it smooth.    All of the chocolates you have come to love process the chocolate at high temperatures for days.
Thankfully the Healthy Chocolate Company uses a patented cold pressed process to make their Well Beyond brand healthy chocolate.  This cold press process does not heat the chocolate at high temperatures which then keeps in the high amount of antioxidants.  This is evident on the box and on every individually wrapped piece of their chocolate.  Each piece shows that antioxidant content and flavonoid content of the Beyond chocolates. Plus each piece is just 35 calories, 1 gram sugar and equal to 1 pound of raw spinach in antioxidant content. Guiltfree Pleasures!  The antioxidant contents are off the charts.  Eating just three to four pieces of this chocolate every day offers more antioxidants than most individuals eat in a week. Antioxidants can help strengthen your immune system which is important with the rampant 2018 flu season.
The cool thing about antioxidants is that they lower inflammation.  Since inflammation is responsible for over 200 diseases including heart disease, arthritis and cancer, anything we can do to lower inflammation is beneficial.  So feed those you love including your valentine the only "Healthy Chocolate" on the market.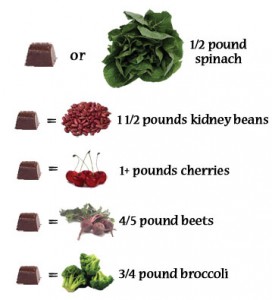 Now for Valentines Day, Beyond chocolate is offering a special promotion.  Contact me for information on wholesale or member pricing My hubby and I highly recommend the new Sexy Xo Love Chocolate Love Bites.  Not only are these good for your honey, these increase passion in the bedroom for men and women.  Oh yeah baby!  Happy Valentines Day to you too!  Make sure you order enough for you and your honey to enjoy 3-4 xo love bites a day.
You are going to love these!  
Hurry and order in time for Valentines Day!  Call 941-216-5727 with questions or visit ChocolateForLove.com.