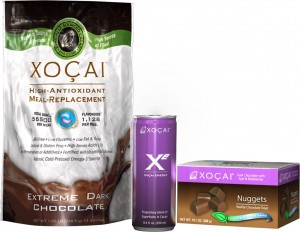 I started off 2016 right. I have decided to get back in shape. One of the goals includes losing 50 pounds. For me the easiest way to lose weight the healthy way has been to incorporate the Healthy Chocolate Diet program. This was the successful diet plan featured on the cover of the American Journal of Bariatric Medicine, the Bariatrician. This is the medical journal for Bariatric physicians and this diet was featured on the cover along with the study.
In the study, the average person lost 31 pounds and 5 inches around the waist in just 12 weeks.
The diet was simple actually. You replace two meals a day with the Beyond Protein shake, have one normal healthy meal of your choice, snacks if you prefer including Healthy Chocolates for cravings, and 1/2 ounce of water for every pound you weigh every day. You should also exercise 20-30 minutes a day. This can be accomplished by walking, working out, bike riding or whatever exercise interests you.
[shock_spots id="7569″]
Here is a very popular Fearless28 diet protein shake recipe. This one includes the Xe healthy energy drink that Bill O'Reilly mentioned as his tip of the day on the O'Reilly Factor. The antioxidant and flavonoid content in this shake is off the charts.  No wonder I feel so fantastic after having my shake in the morning!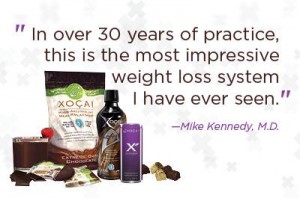 Total ORACfn (amount of antioxidants) in one serving of this shake are 96,689
Flavonoids 1857 mg
---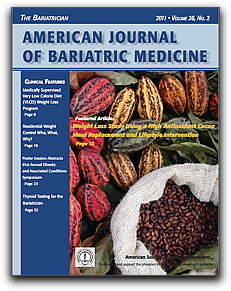 XE PROTEIN SHAKE RECIPE
1 Xe Energy drink (8.4 ounces)
1/2 cup (2 scoops)
1 cup chopped ice
_________________
Pour into blender, lightly blend and enjoy.
Join me in 2016 as we lose the extra weight and focus on good health.  Contact Lynette of Three Sons Marketing LLC at 941-216-5727 or visit us directly at MyChocolateVitamins.com.  The most affordable option to get everything you need to get started is to order the "Ripped and Rich" pack.  This includes the Beyond protein shake, Xe energy drinks and the Beyond healthy chocolate nuggets for cravings.
[vop id="8″ video="" ]