Time sure flies. We are well into 2016 and many of us are focused on improved health, weight loss and making smart choices. Maybe you are like me, dieting with a goal to lose serious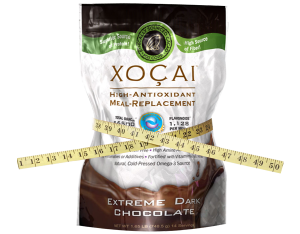 weight, or perhaps you are focused on controlling diabetes, heart disease or the extra weight and baggage you found over the holidays.
Whatever your goals, there are simple choices that can help you improve your diet in 2016. Just because you are looking to improve your health, it does not mean you can't enjoy your food. You can still have the comfort foods, the steaks and desserts. The key is moderation.
When making smart choices, take the time to eat three meals a day and snacks if you having cravings. Many of us get in the habit of skipping meals and then crashing later in the day as we are overly hungry. Breakfast is a meal many skip but it is important to start your day with protein and enough food to give you the energy you need. If you are a light eater you can always do fruit for breakfast, but the key is to eat. I am hooked on a high antioxidant protein shake with frozen banana..  I love that my 21 gram PROTEIN Shake keeps me feeling full for four hours.   You could also do a fruit smoothie with frozen strawberries and blueberry. Oatmeal is another high protein source perfect for breakfast with a little fruit on top.
[shock_spots id="7564″]
Lunch is something we often skip.  DON'T!  
If you are not super hungry, find something light like a salad, a turkey sandwich or with the colder weathers a nice warm soup might be just what you are looking for.  If you are planning to go out for a meal, lunch is a good time to have your bigger meal.
Lean meats like chicken or turkey are good choices for dinner.  If you start looking at how foods are cooked, you can see simple changes like avoiding fried foods can cut out major calories.  Another option is to have two different vegetables with your meat instead of adding a starch like a potato or rice.  For me, since I am looking to lose weight, I avoid things like extra bread at dinner that just packs on the pounds.
Individuals that plan for snacks tend to have less cravings and eat healthy overall.  This is because they don't feel like they starved all day and end up so starved that they are searching the kitchen for desserts like brownies, ice cream, cake or pie.  There is nothing wrong with a simple healthy dessert like strawberries and a little whip cream or strawberries with a slice of Angel food cake and just a touch of the Whip Cream.  Jello with a little Cool Whip or Whip Cream is also a low-calorie option.  I personally like to start and end my day with Dark DECADENT Healthy Chocolate.
I love that Beyond Healthy Chocolates have a power square that is just 33 calories.  I also love the Xobiotic chocolates–They are my favorites as they have a creamy light taste that I love.  The key with the healthy chocolates is to have them on hand anytime you have a craving or a desire to eat.  Before a meal you can eat a piece 20-30 minutes before each meal to cut down on how much you eat.  For those just looking to eat heart healthy diet chocolate, the key is to eat it at least three times a day.  More Information On HEALTHY DARK CHOCOLATE here.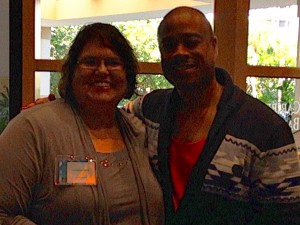 Even Celebrity Chef Charles Mattocks, diabetes advocate is sharing the health benefits of cold pressed healthy dark chocolate for those suffering with Type 2 Diabetes.  There are simple things you can do, simple changes that can improve your health.  Eat right, get rid of the processed foods and the high fructose corn syrup.  2016 could be the year that you get your health back.  Start with simple changes, eating more fruits and veggies, or incorporating healthy chocolates or a protein shake every day, something to get you started.  When you start paying attention to what you eat, you will find you will want to start exercising too.  Start small with this too, maybe a nice walk after dinner.
Nothing crazy. You can do this, we all can!
Any questions call Three Sons Marketing LLC, Lynette or Wayne Henk at 941-216-5727.
You can also visit MyChocolateVITAMINS.com.
[vop id="5″ video="" ]