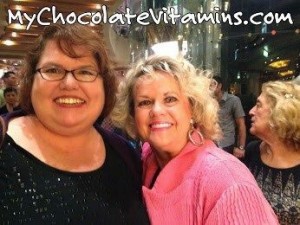 I am excited about the Healthy Chocolate Challenge for 2017 that starts on Monday, January 16th.
This is a 12 week weight loss program that mirrors the Weight Loss Study that was published in the Bariatric Journal the "Bariatrician".  This weight loss program and study was featured on the cover due to it's success.  "A recent study has found that overweight or obese individuals who consumed an antioxidant-rich, raw-cocoa based meal-replacement shake over a twelve-week span were able to lose significant weight. The study is the first of its kind to comprehensively show that a high-antioxidant diet, particularly one featuring unprocessed cocoa, can effectively help promote healthy weight loss The study was a 12 week program of 50 individuals with an age range of 26–73 years."
Among the findings:
➤ The average weight loss per participant was 31.3 pounds.
➤ The average decrease in waist circumference was 5.8 inches.
➤ None of the participants experienced any ill health from the program.
➤ None of the 50 participants who started the study dropped out of the program.
Consumers may now purchase the exact raw-cocoa based meal-replacement shake that was used in the study.  The company has even offered a weight loss Challenge Pack that includes not only the protein shake but the Xe Energy drink and Beyond Belgian Chocolate Nuggets for cravings!
The entire pack is bargain priced with Free Shipping to help you reach your health and weight loss goals!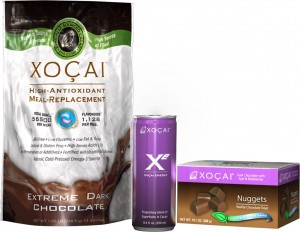 (Tax may apply depending on location)
Dr. Machiel N. Kennedy had this to say, " Kennedy also notes that a high antioxidant diet also minimizes inflammation in the body, a condition linked to obesity as well as dozens of other conditions. While no formal measurements of inflammatory markers were taken during this study, other previous testing of the raw cocoa found positive changes in inflammatory markers. For instance, a single serving of the high-antioxidant meal replacement shake stimulates the helpful SIRT1 enzyme by approximately 15%, and inhibits the pro-inflammatory NF-kB by 34%. "The powerful antioxidant and anti-inflammatory effects of high-antioxidant mealreplacement shake clearly played a significant role in the weight loss benefits seen by the study participants," said Kennedy. "The results were very impressive, and perhaps enhance our understanding of the wide ranging health benefits of cocoa."
Hurry and order your product today.  Weekly support calls will start the week of January 16th, 2017 to help us all stay focused.  We will also be providing free shake recipes as well.  My favorite recipe utilizes almond milk, water, ice and 2 scoops of the Beyond protein.   There are many delicious shakes to choose from.  Make 2017 the year you focus on your health.<
Join us!
Questions contact Lynette Henk at 941-216-5727 or visit ChocolateDreamDiet.com.  Let's do this!!
Chocolate, Free Radicals and Weight Control:  Behind the Science http://3sons.myxocai.com/science-of-weight-loss