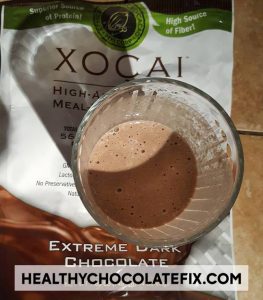 Questions abound about the benefits of chocolate.
Can chocolate truly be healthy or is it simply a myth?
Kristi Friesen, a Project Open Hand Registered Dietitian, had this to say about the subject; "Dark chocolate has been shown to be a good source of heart protective antioxidants, known as flavanols. Flavanols are often limited or absent in milk and white chocolate. Raw unprocessed cocoa is a naturally very rich source of flavanols, which may confer several heart healthy benefits. Research supports the role of flavanols in lowering blood pressure and improving blood flow to the brain and heart. Unfortunately, most methods of processing cocoa remove many of these antioxidants."
How cocoa is processed determines how many of these antioxidants are available for your benefit. This is a huge issue and why it matters so much to read the labels on your chocolate bars. Simply buying a 70% content cocoa bar alone will not ensure that the antioxidant and flavonoid content in the chocolate is at the level you would expect for health benefits. The key here as with everything else is to read the label. My family has been eating Beyond Healthy Chocolates for well over 7 years now and has received significant health benefits regarding my husbands heart health issues and gastroparesis, my fibromyalgia and chronic fatigue issues, have controlled my type 2 diabetes and have had serious benefits with my sons autism symptoms and mood swings. If you have any questions on these specifics, we would be happy to share our story.
The Healthy Chocolate name is changing to Beyond Chocolate but it is the same Beyond chocolate previous customers will remember. In fact, I love it more now because we have switched to a more beneficial 6 gram piece of chocolate which is much easier to enjoy throughout the day and very low in calories. Average calorie count per piece is just 30-35 calories.
Just as an example, my favorite chocolates are the Well-Beyond Xo Love Bites and the Xobiotic Squares. I have listed the antioxidant and flavanoid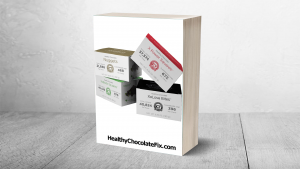 content per piece below as comparison. I encourage you to compare the antioxidant content and flavonoid content to what is on the market. Not only is the taste of Beyond Healthy Chocolate superior, I have not found any comparable Healthy Chocolate that comes even close to providing the health benefits as verified on the label. My understanding is that these chocolates are up to 8 times the antioxidant and flavonoid benefits of comparable high end chocolates. On top of that, Beyond Dark Chocolates have no waxes, fillers or processed sugars.
Beyond Chocolates offer Cacao-based Antioxidants Made With Belgian Chocolate!
Beyond Xo Love Bites
TOTAL ORAC6 40,824 per piece
FLAVONOIDS (mg) 396 per piece
1 square = 35 calories, 1 gram sugar
Beyond Xobiotic Squares
TOTAL ORAC6 40,446 per piece
FLAVONOIDS (mg) 576 per piece
1 square = 30 calories, 2 gram sugars
Now is the time to order yourself some Beyond Healthy Chocolate! You deserve Healthy, No Guilt, Delicious Dark Chocolate! Enjoy it today. Visit us online at HealthyChocolateFix.com or call us at 941-216-5727. We are here to help! We are also expanding and Well-Beyond Home Based Businesses in many areas. Official launch takes place in Vegas this January 2018. Savvy MLM leaders take note and lets talk.
Project Open Hand, Meals With Love, https://www.openhand.org/blog/hearth-healthy-chocolate-and-flavanols?gclid=Cj0KCQjwvuDPBRDnARIsAGhuAmZyCKBq0BhnSn5z3yLE66a2yoejMoaUoW_LGwTwwKgdRdP3F1EtPJYaAqNJEALw_wcB