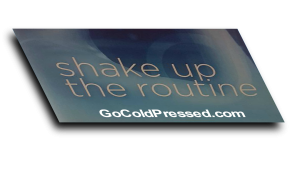 Years ago if you had told me that I would start each and every day with a protein shake, I would have said you were insane. I considered protein shakes were only meant for body builders and those completely obsessed with health. I was not a body builder and although I cared about my health and what I ate, I would not have considered myself to be obsessed with health. Things change apparently as we get older. My younger brother passed away at age 42 and I really started thinking about my health and the health of my family. I started realizing how much processed foods we were eating as a family and I set to change that. Part of that change included incorporating a healthy protein shake into my diet.
I honestly thought that protein shakes would automatically taste "nasty". I had tasted some in the past that fit that description but thankfully I found a chocolate shake that actually tastes good and is super healthy for me.
At the time I started my Beyond Chocolate shake, I had been diagnosed with severe osteoporosis and had broken many bones over the year. I also was dealing with fibromyalgia and chronic fatigue and was on a handful of prescription medications to try to help combat my symptoms without much luck. A year after starting my Beyond Chocolate shake and I no longer had severe osteoporosis. My severe osteoporosis had changed to mild osteopenia a huge improvement. The only difference I had made was incorporating this Beyond Chocolate Shake. I learned then that good nutrition matters and that it can taste good too!
Every morning I start my day with 2 scooops of the Beyond Chocolate shake mix, 3/4 cup ice and 1 cup Silk unsweet almond milk blended. Man this tastes so good! And it fills me up for four hours which is important for me as it is also helpful for staying at a healthy weight.
Now is your chance to shake up your routine! Incorporate my favorite Beyond Chocolate shake or try our new plant based Salted Caramel Vanilla shake. Whichever you prefer, we are here for you! It's time to shake it up!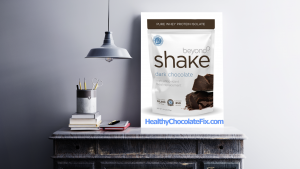 Shake up your day! Contact Lynette Henk of Three Sons Marketing LLC at (941) 676-7300 or visit our website direct at:
HealthyChocolateFix.com