I know, I mostly talk about the health benefits of foods like cold pressed chocolate.  I felt it was important to share my super easy and affordable anti-aging secret.  The same company that makes the Beyond Healthy Chocolate product line also makes a Neuro-Cosmetic cacao based skincare for men and women.  No, they don't sell make-up, just products  with high antioxidant cacao which is what Real Chocolate is made from.
To be honest, I am not one of those gals that takes the time to wear a lot of make-up.  I am in Southwest Florida and go for the natural, beachy look.  My focus has always been about looking natural, healthy and making sure you don't damage your skin from too much sun.  Nothing wrong with wearing more or less, just where I am at.  My friends and I had been trying to make salves and lotions out of our healthy chocolate products for years.  We even used the Activ powder made by the Healthy Chocolate Co. as a facial mask.  Trust me we had people lining up out the door for this CHOCOLATE FACIAL event in the photo because the results we saw personally were phenomenal. Our mens skincare events went well also.  Eventually the Healthy Chocolate Co. got on the bandwagon and saw the demand and benefits of the first cacao based anti-aging line.  Did you know that wearing this skincare can actually improve your mood?  Crazy, right!
My favorite products are the Xophoria skincare cream for men and women.  I don't know how long it will last you, but one bottle lasts me 2-3 months.  Sometimes I use it on my legs and feet so it varies.  Either way, it is more affordable than most quality products I can find at my local Macy's Department Store.  I will be 51 in May and people are still thinking I am in my 30's.  I have personally seen my laugh lines disappear and my age spots and freckles fade.  Basically I just slather this on my skin and it has been wonderful for me.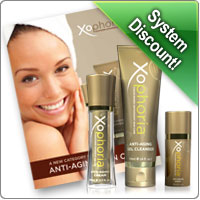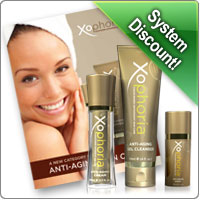 I am also a fan of the Xophoria cleanser.  I have heard that men like to use it for a shaving lotion but I use it cleanse my face each morning and night.  My other beauty backup is the Xophoria Vitamin C Serum which I use for age spots.
I have been using Xophoria skincare for years now.  I have been telling my hubby who is my age that he should use it too.  He finally gave in on a regular basis and started noticing an improvement in his skin.  Under his eyes the skin had started to sag and had become an issue that he could not stand.  I think he would have even considered a facelift or some type of cosmetic surgery.  Anyway my hubby finally decided to regularly use Xophoria and he is seeing great results as well.  It is so easy to use this every day.  My husband has only been using it once a day and I still see results on his gorgeous face.
So this is my tip of the day.  Don't overthink the whole aging thing but do take the time to keep yourself looking young.  I like that the Xophoria cream is so easy to use and affordable.
The complete Xophoria Line is ON SALE from 30% up to 35% off so this is the time to try it!
If you have questions or would like to hear more about the benefits my husband and I have noticed, please contact Lynette or Wayne Henk of Three Sons Marketing LLC.
Call us at 941-216-5727
or visit MyChocolateSolution.com
All I can Say Is TRY THIS TODAY!  YOU WILL LOVE IT!  Self-employed individuals, store owners, spa owners, Salon owners, this is something you want to check out.  Xophoria is part of the Healthy Chocolate Co. and the earnings can be significant and can provide a new income stream for your business.  Contact me for details to get started affordably and I will be glad to help you come up with your game plan with one of our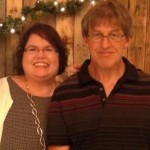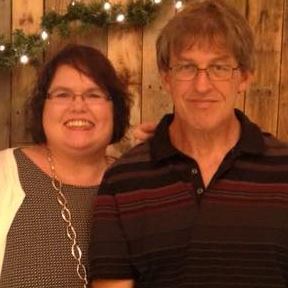 Millionaire Chocolate Mentors.  Trust me, the popularity of the Chocolate Spa day is HUGE!