Curcumin research valuable Today!
For the last few years, I have been hyper focused on how to keep the immune system strong for obvious reasons. Reading as much research as I could on the importance of keeping the immune system strong was helpful. I learned that polyphenols found in many foods including health chocolate are a good choice. I had also been incorporating a patented form of curcumin since about the beginning of the pandemic. Personally I found the Beyond Protect to be helpful in controlling my arthritis and fibromyalgia pain. I recently read an article and the associated research studies on curcumin and covid. It was quite eye opening. I will share here what I found.
Research on Curcumin
Dr. Mercola recently wrote an article called "Curcumin COVID – 19 Studies". It included studies on curcumin and some fascinating information I was pleased to learn as my husband, son and I have been taking a patented form of Curcumin for some time. After hearing this, I knew that I would continue to take this powerful compound. Curcumin research valuable resource!
"Curcumin, the major biologically active phenolic compound in turmeric, ranks in the top five out of 25 compounds for effectiveness in lowering severity of COVID-19"
A simple duck duck go or google search will find research showing many health benefits of curcumin. All curcumin products are not the same however so if you are going to take a product to support proper immune function, then it makes sense to take one that includes the BIOBDMCtm patented Curcumin. In fact, I had tried a curcumin product easily found on Amazon without much success. I can't say that it did not work at all, just that it did not work for me. That was why when I heard about a patented curcumin awhile back that was supposed to work for difficult cases, that peaked my interest. I figured I would at least try it as I have been suffering from an autoimmune issue for many years.
"This breakthrough Curcuminoid technology protects your body with BioBDMC™ patented Curcumin. It helps your body recover from day-to-day activities that cause soreness in joints and muscles. It also supplies you with antioxidants to support proper immune function and supports brain, cardiovascular, and digestive health."
Key Benefits:
Supports proper immune function
Helps to maintain joint health
Promotes brain, cardiovascular + digestive health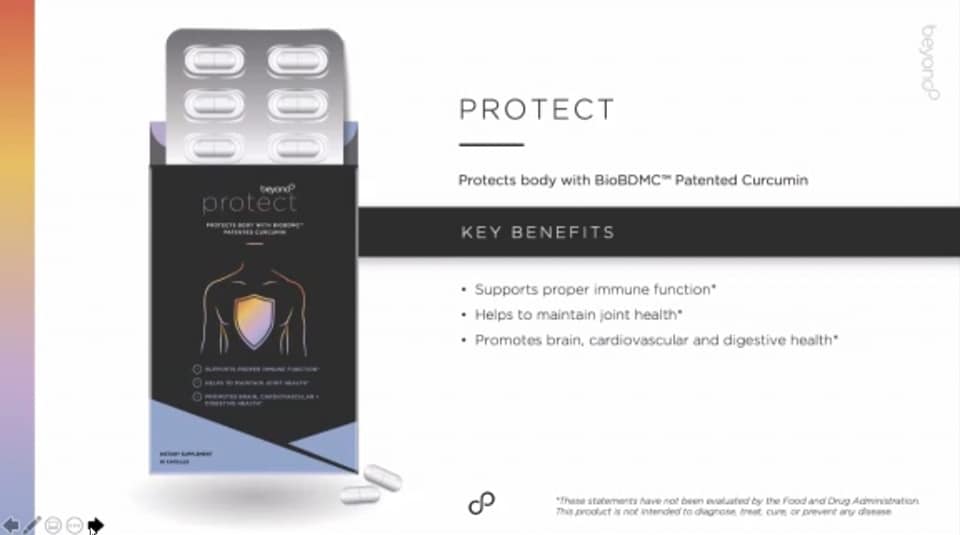 There are many ways to focus on keeping your immune system strong. Another healthy option is to incorporate 30 minutes of exercise into your diet every day. Figure out what kind of exercise you will do, and just do it. It does not matter what it is, it simply matters what you are willing to do. For me personally, I find it is easier to swim or bike ride compared to walking. Maybe you will start hopping on the treadmill or even doing an at home exercise regimen. It does not matter what you choose. It just matters that you move.
Healthy Choices in 2021
During the difficult times we have all experienced in 2020 and 2021, the best thing you can do is take care of yourself! Eat foods that are healthy, exercise and take the supplements you need. I personally start every morning with my Beyond Chocolate Protein shake. It is full of polyphenols, a kind of antioxidant that is powerful. So important for me to get my bike ride in every day. I skip the fast food and feed my body healthy choices including Beyond healthy chocolate and my Protect curcumin. I especially feel Curcumin research valuable for 2021!
Now is the time to focus on what is good for you! Let's do this!
Any questions, contact Lynette at Three Sons Marketing LLC. I can be reached at 941.676.7300 or you can visit our website direct at 3sonsmom.com.
Disclaimer: These statements have not been evaluated by the Food and Drug Administration. This product is not intended to diagnose, treat, cure, or prevent any disease. Beyond products are part of a comprehensive approach to a healthy lifestyle. The content on this blog is for informational and educational purposes only and is not intended as medical advice or to replace a relationship with a qualified healthcare professional.
Curcumin Covid -19 Studies, Dr. Mercola, https://articles.mercola.com/sites/articles/archive/2021/09/13/curcumin-covid-19-studies.aspx?
https://c19early.com/ , Analysis of the efficacy of early treatments for COVID-19
https://onlinelibrary.wiley.com/doi/10.1002/ptr.7004, Oral nano-curcumin formulation efficacy in management of mild to moderate hospitalized coronavirus disease-19 patients: An open label nonrandomized clinical trial