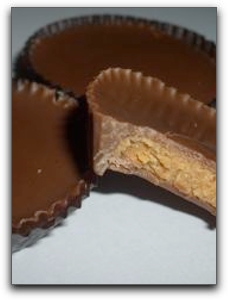 Breaking XO News for Punta Gorda Florida Chocoholics!
As many of you Well Beyond Corp members have heard, Well Beyond is planning on introducing a NEW Healthy Chocolate Snack at this year's (IGC) International General Celebration in Indianapolis (June 2011). What could possibly be better than a Milk Chocolate, Peanut Butter Cup!
Preliminary XO Peanut Butter Cup Facts:
14 grams of Yum
3 grams of Protein
80 Calories
10,000 ORAC (which is the equivalent of 2 pounds of broccoli)
Winners Circle in Punta Gorda Florida agrees with Jeanette Brooks, Andrew Brooks and COO Stephen Hall(Well Beyond Corp Executive Team) when they say "We believe it will be a game changer!"
The XO Healthy Milk Chocolate Peanut Butter Cup will boost our healthy chocolate product line and attract a whole new genre of snack craved chocolatiers! This new XO Chocolate will be available only to those who attend the International Convention (IGC) and only in a limited quantity (So, get there – and get some!)
The official launch of the XO Healthy Milk Chocolate Peanut Butter Cup and company-wide availability will be announced in the coming months – but the Well Beyond Executive Team is good at surprising us – so stay tuned! You will not want to miss this Indianapolis XO Convention nor this amazing NEW XO Product.
Go to: http://www.mxicorp.com/events/ and register today!