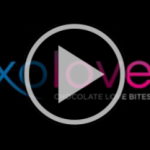 I am so excited to share the pre-launch information on the XoLove Bites, the new love chocolate that is already changing love-life one bite at a time.   XoLove bites go far beyond sexual performance.  They also promote flexibility in blood vessels, help protect heart and brain, encourages production of "pleasure" chemicals in the brain, improve mood and enhance stamina and endurance.  If you are ready for excitement, Passion and Happiness, this can be yours with the new healthy chocolate XoLove Bites.  Key ingredients of the XoLove bites include:
Dark Cold-Pressed Chocolate:  Perfect vehicle to deliver functional value of L-arginine and maca.
XoVita:  High-antioxidant blend of cacao, acai and blueberry.
Maca:  Considered an aphrodisiac in ancient holistic medicine.
L-Arginine:  Helps to relax blood vessels and improve blood flow.
This exciting new product is a game-changer in the healthy chocolate and sexual wellness arena.  If you are tired of taking a pill or don't have the desire to schedule a doctors appoint and talk to your physician about your sexual health issues, why not order Xo Love Bites and take care of things the natural way.  Plus these taste amazing!  membership positions are currently available.  We are also accepting pre-orders at this time.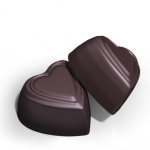 Contact Lynette Henk for details at 941-216-5727, at [email protected] or atMyChocolateVitamins.com.
Disclaimer: Information and statements have not been evaluated by the Food and Drug Administration and are not intended to diagnosis, treat, cure or prevent any disease. Information is provided for informational purposes and is not meant to substitute for the advice provided by your own physician or other medical professional. If you have or suspect that you have medical problem, promptly contact your health care provider.  If you experience an erection lasting more than four hours, please contact your physician.