There are many misconceptions when it comes to a gluten free diet and gluten sensitivity.  Some individuals suffer with Celiac disease.  According to the Celiac Disease Foundation, "Celiac disease is an autoimmune disorder that can occur in genetically predisposed people where the ingestion of gluten leads to damage in the small intestine.  It is estimated to affect 1 in 100 people worldwide.  2.5 million Americans are undiagnosed and are at risk for long-term health complications."
Many individuals also suffer from a gluten sensitivity or have MTHFR gene defects A1298C or C677T and need to stay away from fortified wheat products where folate has been added.  Those with MTHFR Gene defects, MTHFR stands for the methylenetetrahydrofolate reductase gene (methyl-ene-tetra-hydro-folate-reductase) have a problem processing folic acid. According to MTHFR living, " Since 1998, the U.S. Food and Drug Administration (FDA) has been requiring food manufacturers to add folic acid to grain products like cereal, bread, flour, pasta and rice. This practice also goes on in countries like Australia, Canada, Costa Rica, Chile, New Zealand and South Africa."  By avoiding gluten, you can usually but not always avoid the fortified folic acid.
There are many reasons individuals need to avoid gluten.  I am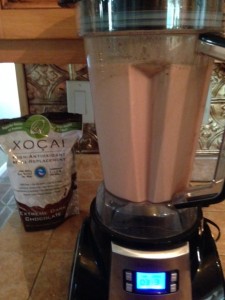 thankful that there are gluten free options that are becoming readily available.  I am quickly learning that just because something is gluten free, it does not actually mean it is healthy.  I have found some amazing gluten free products in Beyond healthy chocolates.  They make a line of Cold pressed, high antioxidant chocolates with no waxes, fillers or processed sugars and no gluten.
These are a great resource to make sure you are getting the antioxidant you need.  They also have an Omega chocolate with flaxseed to provide Omega 3, 6 and 9 and a Xobiotic chocolate which includes a probiotic.  My favorite Beyond product by far is the Beyond protein shake.  Each serving has over 56,000 ORACfn which is the amount of antioxidants and 21 grams of whey protein isolate.  This is a great gluten free option for breakfast or lunch as a meal replacement or a perfect snack between meals or workouts.
The best thing is this is yummy dark chocolate.  I have no problem getting my son to have his Beyond chocolate protein shake.  It is yummy.  We make ours with frozen banana, 1 cup water, 1 cup ice and 2 scoops of the shake.  Yummy and so good for you!
Order yours today at GoColdPressed.com.  I am Lynette Henk, Well Beyond Chocolate consultant.  I can be reached at 941-216-5727 or at [email protected]
What is Celiac Disease, http://celiac.org/celiac-disease/what-is-celiac-disease/
MTHFRliving.com, How to avoid folic acid in food/http://mthfrliving.com/health-tips/mthfr-avoid-folic-acid-in-food/