[vop id="5″ video="" ]
Patients suffering with Fibromyalgia or Chronic Fatigue often have difficulty controlling the pain and fatigue involved with the disease.  Fibromyalgia specialists often rheumatologists work as best they can with the prescription medications available but the outcomes are not always positive.  Many fibromyalgia patients eventually are unable to work and the disease greatly impacts their quality of life.  Fibromyalgia is also considered a "Silent Disease" meaning other people don't have a clue how much pain or how impact Fibromyalgia has on a patients life.  This alone can be frustrating.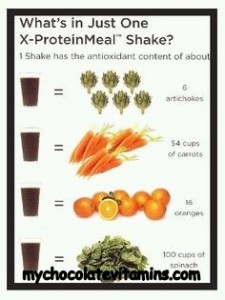 As a fibromyalgia patient myself, I have pretty much tried all the potential medications available and still had limited improvement.  At one point, I was on 13 medications.  I eventually realized the medical community did not have an answer for fibromyalgia and I was going to have to be my own advocate and take back control of my life.  I started looking for alternative options including changing my diet and  I started incorporating high antioxidant, flavonoid rich cold pressed chocolate.  I found that cutting out processed foods, cutting out artificial sweeteners and soda helped.  I certainly still have fibromyalgia and chronic fatigue, however I am better able to manage it and I have a better quality of life.
I was thrilled to read the recent article, "Melatonin Helps Fibromyalgia Pain:  A Double-Blind Study".  It is interesting to note that "a double-blind study from Brazil suggests that high dose Melatonin taken regularly for six weeks probably reduces fibromyalgia pain."  Melatonin is an affordable supplement usually taken for jet lag or sleep problems.  "Take-Home Lesson: despite, the lack of placebo, Melatonin's relative safety suggests that physicians might consider a trial of Melatonin for their fibromyalgia patients."
[shock_spots id="7614″]
I for one will be checking with my rheumatologist about trying out melatonin.  If you suffer with fibromyalgia or chronic fatigue, seriously consider making some small change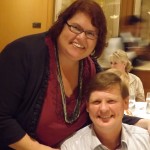 s that may help improve the quality of your life.  When I started a high antioxidant protein shake, after a few weeks I started seeing an improvement.  I have been on that same shake for about three years now and I never skip it.  My shake has over 56,000 ORACfn, the amount of antioxidants.  That is about 10 times the amount of antioxidants you will get in 8-10 servings of fruits and vegetables.  You owe it to yourself to try the nutritional approach.  The cool thing is that this shake is made with Healthy Dark Chocolate.  I also eat Xobiotic chocolates which taste amazing by the way.
I am Lynette Henk, fellow fibromyalgia sufferer and healthy chocolate lover.  Check out the high antioxidant cold pressed chocolates at MyChocolateVitamins.com.  This is not the candy chocolate you find in stores.  This uses a patented cold press technology that keeps in the antioxidants in the chocolate.  Processed heated and cooked chocolate loses up to 80% of the antioxidant value.  Make sure you are eating the good stuff.  Today is the day to Change Your Chocolate!
Melatonin Helps Fibromyalgia Pain:  A Double-Blind Study by Richard N. Podell, M.D., MPH; https://shar.es/1veU0Z