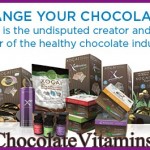 What if I told you that you could do something so amazingly simple that would help improve your health and get you on the path to a better quality of life?  What if I told you that it may help you improve your sleep, give you more energy and you might even experience less pain?  AND, what if I told you that all you had to do is eat chocolate.  Would you think I was crazy?
Well honestly five years ago I might have thought that was crazy too.  Someone who cared about me told me about healthy chocolate.  This is not like the candy bars and solid chocolates you find in your local stores, no this is a healthy cold pressed chocolate.  This is chocolate that is not heated at high temperatures like all the commercial chocolates. This one uses a patented cold press technology that keeps in the antioxidants found in raw cacao.  Since cacao is a high antioxidant superfood this is a big deal.
And get this.  Eat just 3 power squares a day and you will get approx. 8 times the antioxidant benefit that you would get in 6-8 servings of fruits and vegetables every day.  Considering most of us don't even eat 6-8 servings of fruits and veggies every day, this is a big deal.  Oh and 3 of the Beyond power squares are 100 calories total!  One piece is just 33 calories, is diabetic friendly and was created to help diabetics control blood sugar.  It is also gluten free and clean.  Check it out today and see how you feel.
Are you ready to take the chocolate challenge?
[shock_spots id="7564″]
We are Three Sons Marketing LLC here in Southwest Florida.  Give us a call at 941-216-5727, email us at [email protected] or visit us direct at MyChocolateVitamins.com.  If you would like to get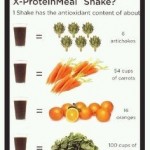 paid to share healthy chocolate, I would be happy to mentor you and help you get started.  No matter if you are looking to get healthy or want to help others improve their health, Beyond The Healthy Chocolate Company chocolate is what you want.  Trust no other.
[vop id="6″ video="" ]