I am so excited to share a promotion that started today and goes through January 3rd, 2016.  I am excited because I start my diet on January 3rd and what I consider to be the best diet plan out there is on sale too!  Not just me talking either.  This Fearless28 diet shake was actually featured on the cover of the "Bariatrician"  The American Journal of Bariatric Medicine for Bariatric Physicians.  This is a raw cacao based diet which is what real dark chocolate is made from.  It is a cold pressed chocolate that uses a patented process to keep in the antioxidants from the raw cacao.  This diet plan and all the healthy chocolate products that are on sale are diabetic friendly, gluten free and diet friendly.  One individually wrapped power square chocolate is just 33 calories and a great option to have 20-30 minutes before a meal to curb cravings.  I always keep these in my purse.
When starting the Healthy Chocolate Co. protein shake diet, you will also want to order Healthy Dark Chocolates for your cravings.  Trust me, this is a diet like you have never tried.  Not only does it taste good, it satisfies and does not leave you feeling hungry and depressed.  How many people do you know who are depressed when they eat chocolate?  It always seems to give me that happy boost.
[shock_spots id="7564″]
All individual products are on sale Buy 2, Get 1 FREE and a few are even a true BOGO, Buy 1, Get 1 FREE!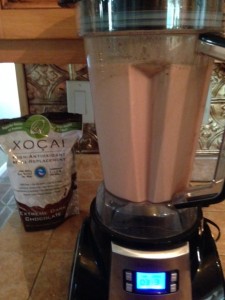 Here are the details;
If you are looking at a home based business for 2016, there is no better time than now to order.  Over five years ago I started eating this healthy chocolate and quickly realized this was exactly what my family needed.  The benefits we received made it clear that we would continue to eat Beyond Healthy Chocolate products for life.  It was not much later that I realized this was the perfect business opportunity.  I get paid to bless others.  It is a win, win.
Regardless if you want to try out the products or do the business, this wholesale offer is available for active and new members.  When you click to order, just don't choose the preferred customer option as the sale does not apply.
THE BEST PART IS THOSE WHO SPEND $450 or more also receive a FREE Beyond Beauty Cream anti-aging Vitamin C Serum and the Beyond Beauty Cream Complete hair care system including nano cacao shampoo and conditioner!  I have fine, thin hair and this shampoo and conditioner is by far the best I have ever tried.  I highly recommend you try it, and why not try it for FREE!!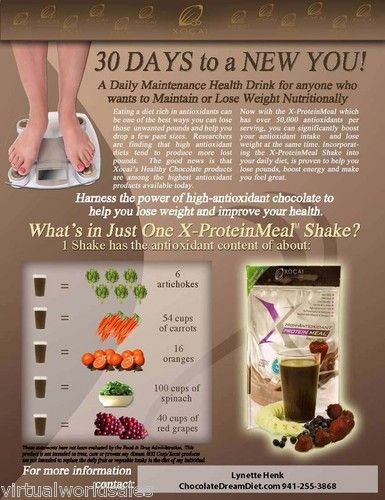 If you are looking to diet, make sure you order at least (4) boxes of the Beyond Healthy Chocolate Protein Shake.  (Each box makes 14 meal replacement shakes or 28 snack size for body builders and those looking to bulk up.) I also recommend you order chocolates to keep you focused on the goal and so you don't feel deprived.  My favorite chocolate is the Xobiotic but the Nugget and Power Square are great as well.
To follow the diet as per the study where the average person lost 31 pounds in 12 weeks and over 5 inches around the waist, this is what you need to do;
You replace two meals with two protein shakes.  I do breakfast and dinner but you can choose whichever you prefer.  You have one healthy meal, snacks as needed and healthy chocolate.  The goal is to eat 1200 calories for women and 1500 for men.  You also should drink 1/2 an ounce of water for every pound you weigh every day and exercise of any kind 20-30 minutes a day or walk 10,000 steps a day.  The choice is yours and it is flexibile.
Contact Lynette or Wayne Henk of Three Sons Marketing LLC today to order at 941-216-5727 or visit us direct at ChocolateDreamDiet.com.  Make this the year that you improve your health and the health of your family.  Make this the year that you start that home based business.  For those near Fort Lauderdale, Miami or Pompano Beach, Florida contact me right away to attend the Healthy Chocolate Co. Regional event on 1/8-1/9.  Hosted by our millionaire mentors, the owners of the company Jeanette and Andrew Brooks and Mitch Huhem millionaire trainer extroardinaire.
Happy New Year's Promotions
Shed those unwanted calories from the holiday season and jump start your New Year's resolutions with the Healthy Chocolate Company as we launch our Happy New Year's Promotions!
Buy any two of our Healthy Chocolate products and receive the third for free under a Buy 2 Get 1 FREE offer! No matter how you buy it – Activation, Auto Ship, Re-Order or Upgrade, you will be able to take advantage of this holiday promotion!*
Two products for the price of one! Get in on the action and take advantage of our Buy 1 Get 1 FREE promotion on the following Healthy Chocolate products: Beyond Activ, Beyond Beauty Cream C Serum and the Nano Cacao Conditioner!*
Spend $450 or More (excluding taxes) on your order, including a Buy 2 Get 1 Free promotional order, and we will add the Beyond Beauty Cream Vitamin C Serum and Beyond Beauty Cream Complete Hair Care System (Nano Cacao Shampoo and Conditioner) to your order, a $180 value, for FREE and you do not pay shipping on these free Beyond Beauty Cream products!*
*The Happy New Year's promotion is available to our North American members and is valid from December 30, 2015 and expires at 11:59pm Pacific Time on January 3, 2016. The free product(s) on the Buy 2 Get 1 Free promotion must be of equal or lesser value to the lowest sales priced item. The Buy 2 Get 1 Free promotion excludes all Packs, including the Gift Box Packs, Wealth and Mega Wealth Packs, Ripped and Rich Packs and Weight-Loss Packs. The Buy 1 Get 1 Free is available for Activations, Re-Orders and Upgrade orders on the following Healthy Chocolate products: Beyond Activ, Nano Cacao Conditioner and Beyond Beauty Cream C Serum. For every purchase made with these three items, the Healthy Chocolate Company will automatically add the same product to the order plus shipping, handling and any applicable taxes. No additional step is needed to add the free product. All Packs ordered valued at $450 or more will receive the Free Beyond Beauty Cream Vitamin C Serum and Beyond Beauty Cream Complete Hair Ca! re System (Nano Cacao Shampoo and Conditioner) while supplies last. The Additional Promotion of Beyond Beauty Cream products are added to orders $450 or more (excluding taxes) and there is no additional step to add free Beyond Beauty Cream products to your order. For auto ship reactivations, please email [email protected] or call Customer Care to qualify for the Loyalty Program. Offer is not valid for online auto ship reactivations.
[vop id="8″ video="" ]