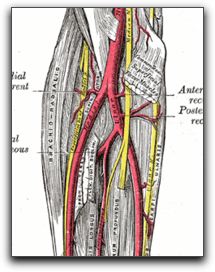 Hi, I am Punta Gorda Healthy Chocolate blogger, Lynette Henk. Today's post explores the link between CRP levels, inflammation and heart disease. What is CRP? CRP is a measure of C-reactive protein in the blood. You can get your CRP tested when you get your cholesterol measured. A high level of CRP tells you that inflammation is present in your body.
The health dangers of inflammation are well established. If your blood vessels are inflamed, you may be at risk for heart disease. A high CRP level can occur even if no other heart disease risk factors are present. The Mayo Clinic has an article on this if you want to read more.
What does this have to do with Beyond Chocolate?
Antioxidants are able to lower CRP levels, which can reduce inflammation. Inflammation is responsible for over 200 diseases. The main ingredient in Beyond healthy chocolate is cacao. Cacao is the #1 Antioxidant Food.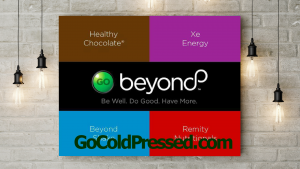 The National Institute of Aging conducted a study in 2004 which found a link between antioxidant supplements and lower CRP levels. According to the researchers: "taking an antioxidant supplement was associated with CRP levels similar to those seen in those who exercised 180 minutes/week or more and did not take supplements. This is impressive information!!"
I am certainly not recommending that you stop exercising by any means! I just thought it was important to point out that the NIA study showed just how effective antioxidant supplements are in reducing CRP levels even in people who do not exercise. Really the best combination for heart health is antioxidant consumption coupled with regular exercise. Including plant based foods and diet can be helpful.
How are you able to get your antioxidants you may wonder? Beyond healthy chocolate, of course! Of all the antioxidant and flavonoid rich foods available in Southwest Florida, Beyond dark chocolate is the most delicious and satisfying in my book!
I share Well Beyond Healthy Chocolate products along with Remity Nutraceuticals with people in Port Charlotte, Punta Gorda, Babcock Ranch and North Port. If you come to one of my Healthy Chocolate open houses or find us at the local Punta Gorda Farmers Market, you can purchase a sample bag of our healthy chocolates and find out how delicious and healthy these products are. No wonder Kathy Ireland said, "I love you guys. You make healthy taste delicious!" Once you sample Beyond chocolates you will love them as much as we do! They are delicious belgian chocolates with just 35 calories and 1 gram sugar per piece. Sweetened with acai and blueberry, they are not just delicious, they are good for you too! We would love for you to call us with any questions or to place an order. Contact Lynette of Three Sons Marketing LLC at 941-216-5727 or visit LiveForChocolate.com.
I look forward to hearing from you.
-Lynette