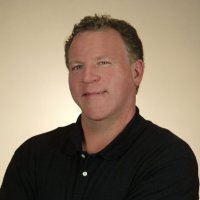 I am excited to share the excitement garnered from the expected Well Beyond pre-launch, aprivately held global healthy chocolate business.  In business over 8 years, this company has had significant and steady growth on an annual basis.  The expected product launch into the sexual wellness arena has garnered serious interest.
Well Beyond LLC, the makers of Beyond Healthy Chocolate products are poised for significant growth with the launch of "XoLove Bites", an aphrodisiac chocolate with properties that may significantly increase desire and arousal in men and women.  This product launch for love bites is expected to take Well Beyond Corporation and their members well beyond the current success they have experienced.  The demand for this new "love chocolate" and interest from savvy investors and entrepreneurs who are looking to make serious money has created a frenzied pace.  Individuals wanting to get in prior to the launch of "love chocolate" should quickly position themselves to be prepared for the expected sales volume and business growth. Platinum Executive John McDermott, former Wall Street Analyst, will be sharing the urgency that surrounds this new launch and what this means for the success of Well Beyond and its members. As a privately held company, the only way to own a piece of this success is to listen in to this call. If this was a publicly traded company, we would be looking at a strong buy recommendation.
Lets get together and make sure you are poised to maximize sales and potential for business growth. Contact Lynette Henk at 941-216-5727 to quickly join in the best business opportunity for 2018. Be sure to watch Kathy Ireland talk about Well Beyond chocolate on her Modern Living with Kathy Ireland show, or visit MyChocolateVitamins.com. You can quickly start your home based business. Simply order an experiece pack and start sharing with friends and family. We are here to help. NOW is the time to get started!!
Disclaimer: This statement contains forward looking statements in regards to the product launch for Well Beyond LLC, the makers of Beyond Healthy Chocolate headquartered in Reno, Nevada.  Beyond products are part of a comprehensive approach to a healthy lifestyle. Well Beyond is a super-food. Beyond products do not claim to treat, cure or prevent any medical condition.