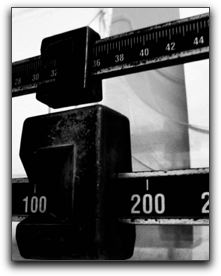 Jeanette Brooks may not yet be famous in Punta Gorda, but she probably will be in the near future. Why? Because of Jeanette Brooks, Port Charlotte and Punta Gorda chocolate lovers have a healthy chocolate option. It's called XO.
XO healthy chocolate products are new on the health scene in SW Florida but they are quickly gaining popularity.
I'm Lynette Henk. Jeanette Brooks is the co-founder of XO, the original antioxidant chocolate manufacturer. I sell XO Weight Loss Chocolate in Punta Gorda and Port Charlotte. I am living proof that XO healthy chocolate is not only 'non-harmful' (though that would be a significant fact on its own) it is 'health enhancing'. My health is improving as I regularly enjoy XO Chocolate every day.
Jeanette Brooks and XO are the real thing; She was the first to create weight loss chocolate products with her former company, Pure De-Lite, and things have been getting better ever since. With Jeanette Brooks' leadership, XoCai healthy chocolate has evolved beyond Pure De-Lite's impressive products.
XO was the first to add acai berries to cacao. Acai berries are packed with nutrition. It's no wonder that ace berries can be found in the leading nutritional supplements available in North Port and Port Charlotte. However, only Jeanette has paired acai with chocolate. And it's a match made in heaven.
If your mouth is watering for chocolate and you're also craving supplemental income, visit my site  or give me a call.   We can meet up at the local Starbucks or you are welcome to our chocolate tastings.  This is the best time to try out our products because for the month of December, you can buy 2 products and get 1 free!  If you would like a sample of XO Power Squares and want to learn about XO network marketing secrets, email me at [email protected].
I can be reached at 941-216-5727 and [email protected]