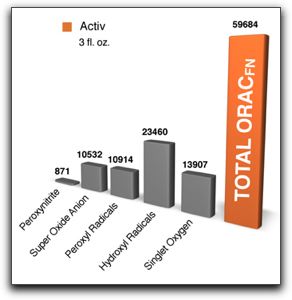 Brunswick Laboratories, the leaders in antioxidant testing, have been very busy measuring ORAC values of XO healthy chocolate. Well Beyond, makers of Beyond Healthy Dark Chocolate, sent samples of the new 2010 formulations of each of their products. That's right; Beyond Healthy Chocolate has made their antioxidant dark chocolate even healthier.
Well Beyond has been posting graphs showing the results as they have become available. You can see
on our corporate website.
What does this mean to a Punta Gorda dark chocolate aficionado? Or a Port Charlotte chocoholic? A Punta Gorda hot cocoa connoisseur? How about a North Port chocolate cookie monster?
It means that if you replace your unhealthy chocolate with Well Beyond cold pressed dark  antioxidant chocolate, you will feel better, physically and mentally. Beyond carries a product for every type of SW Florida and Babcock Ranch chocolate junk food junkie.
If you are not sure which one you will like best, you may want to order XO's 'Best Sellers' Variety Pack. It contains Nuggets, X Powersquares, Xo Love Bites and XoBiotic Squares.
Are you craving chocolate yet? Call me at 941-216-5727 or email me at [email protected]. I can hook you up with the most delicious health chocolate you have ever tasted!
Lynette