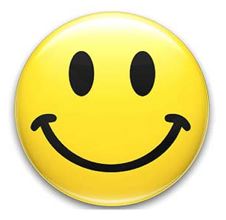 What makes you happy?
One of my Punta Gorda neighbors says 'my family'. My closest friend predictably said "friends". A North Port business associate insists 'money'. Almost everyone I know says 'chocolate' never fails to bring a smile to their face. A friend who lives in SW Florida answered 'love'. A Punta Gorda Facebook friend believes that happiness is not possible without freedom. A Punta Gorda humanitarian says that he always feels better when he is helping people.
I am entrepreneur Lynette Henk of Punta Gorda, Florida. Working as an independent SW Florida XO member makes me very happy. And guess what? The reasons are the same! The flexibility of owning a network marketing business gives me the freedom to spend time with those I love – my family and friends. I enjoy helping people improve their health and make money by sharing XO. And, of course, I love eating XO healthy chocolate!
There's more; Chocolate literally elevates my mood because it triggers the release of endorphins, the 'feel good' neurotransmitters.
Do you need a mood booster? XO chocolate may be your ticket to happiness. I would be happy to tell you more (sorry, I couldn't resist). I can be reached at 941-216-5727 and [email protected]
Here's wishing you a very happy day!