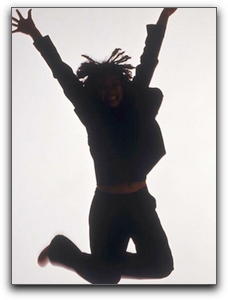 Jeanette L. Brooks' Well Beyond Chocolate is helping thousands of people succeed. Jeanette is the founder and President of Well Beyond Chocolate, the makers of XO healthy chocolate. As of November 2010, there were 180,000 XO associates in thirty countries, some of them right here in North Port and Punta Gorda.
Many Punta Gorda and Port Charlotte members are supplementing their salary with a secondary source of income. Some of these people have reached extraordinary financial success. Jeanette wants each SW Florida healthy chocolate member to succeed.
The Winter 2011 issue of Prosper magazine reports on Jeanette L. Brooks and the XO Healthy Chocolate business opportunity. The following quotes give a glimpse into the mind and heart of XO's dynamic founder:
"I think what network marketing does is free people. It frees people to know that they have a chance and can make a difference."

"So many people feel trapped. Trapped because they are aging and don't know what is at the end of the road. Trapped because they are overweight. Trapped financially because they can't pay their bills. They've got to dream and they've got to get out of the box to realize that they are not trapped."

"What I love about this business is that women and are made equal, young and old are made equal. Anybody that can work, anybody that can have a vision can succeed in this business."
I believe what Jeanette believes, that any North Port, Punta Gorda, or Port Charlotte person who has a vision can succeed with a XO antioxidant chocolate business. If you have doubts, let's talk. I am confident that I can relieve your concerns. If you join The Power Team (my XO team), we can succeed together.
Healthy Chocolate Consultant Lynette Henk
Punta Gorda, Florida
941-216-5727
High-Antioxidant Protein Meal Replacement