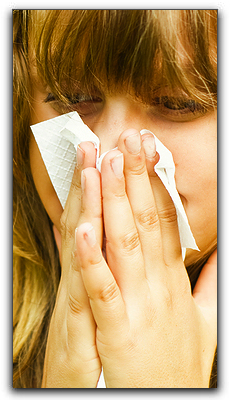 Hello Naples! Welcome to today's children's health and nutrition blog. Today, we are discussing seasonal allergies. Many Naples parents wonder if their child's sneezing and runny nose are temporary symptoms of a cold or seasonal allergies. Generally, colds also come with aches and a low fever and last only a week, while allergies can persist for an entire season. Naples doctors are seeing new cases of seasonal allergies among people of all ages, especially adults. Is this an unintended result of more aggressive germ-fighting in childhood?
'Researchers speculate that thanks to antibacterial soaps, hand sanitizers and other powerful germ-killing products, kids today are less likely to be exposed to the bacteria and viruses that help the immune system shift into gear and prevent them from developing allergies and asthma as they grow up.'1
Regardless of the possibility that allergies may persist into adulthood, there are several steps Naples parents can take to help their child get through the allergy prone months with minimal discomfort:
Replace your filters (AC and furnace) at least every two or three months, and look for MERV ratings of 11 or 12 for maximum efficiency filters. Though it may be difficult during the hot Naples months, remember to keep your windows closed at home and in the car. Check pollen levels online and try to have your child wait until evening to go outdoors when pollen counts are lower.
Have your child shower before going to bed to wash allergen out of his or her hair and skin so it won't transfer to bedding and increase irritation during the night. You can also use plastic or allergen-proof covers for your child's mattress, box springs, and pillows for extra protection.

Your Naples doctor can test your child to determine the specific allergens and prescribe safe and effective medications.
For more information on children's health and power squares nutritional products contact:
Lynette Henk
http://liveforchocolate.com
941-216-5727
[email protected]

1Beth Howard, "Breathe Easy: How to Prevent and Treat Fall Allergies," Family Circle, October 17, 2011, http://www.familycircle.com/health/concerns/allergies-asthma/fall-allergies/?page=4, accessed on November 9, 2011
Join Eagle Express Team today!
I am Lynette Henk, and I am a Punta Gorda-based XO artisan chocolate member. I joined XO in May 2010. I sell the industry-leading XoVitality Anti-Aging Capsules and power squares online and in Punta Gorda, Orlando, Tampa, and Sarasota. Our valued Naples customers recommend power squares because power squares are lifechanging. There is nothing on the market like this!.
Eagle Express Team is also a fantastic XoVitality Anti-Aging Capsules home-based business in the Naples area. Florida entrepreneurs can supplement their income by cashing in on a high-demand Florida healthy artisan chocolate market. To learn more about Eagle Express Team, visit http://liveforchocolate.com.
Call me at 941-216-5727 to own your own XoVitality Anti-Aging Capsules business in Punta Gorda, Orlando, Tampa, or Sarasota.