I love chocolate. I love eating it after a bad day, a good day, a rainy day, a sunny day or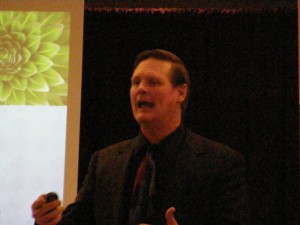 a cloudy day. Basically any excuse I can find is reason enough to eat chocolate in my book. I love how it melts in your mouth and I love the creamy taste of decadent dark belgian chocolate. When I ask my friends if they like chocolate, they say they love it just like me.  I guess you could say we are true chocoholics in every sense of the word.
I heard Dr. Gordon Pedersen speak this evening about chocolate and how important it is for your health.  I was so impressed, I thought I would share it with you as well.  Here is some background information on Dr. Gordon Pedersen.  He graduated with a Ph. D. from the Toxicology Program at Utah State University. He has a Master's Degree in Cardiac Rehabilitation and Wellness. He has served as the director of the Institute of Alternative Medicine and was nominated to chair the United States Pharmacopoeia Review Board Natural Products Committee. Dr. Gordon Pedersen is an international bestselling author and is the host of the radio show, "Common Sense Medicine." Dr. Gordon Pedersen is also the author of "A Fighting Chance."  He also published a cure for malaria.
Do me a favor, listen to Dr. Gordon Pedersen yourself.  In four minutes or less he can explain about the benefits of chocolate and why they are so important for your health.  I received an email from my mom that was sent to her by Dr. Brownstein.  Apparently he has a new book called "The healing powers of chocolate" that you can purchase that tells you why you should be eating chocolate.  Instead of paying for a book, make a call and hear what Dr. Pederson has to say.
Dr. Gordon Pederson Call (801) 437-5959
Do me a favor.  Take four minutes of your time and listen to Dr. Pedersen talk about chocolate. You are worth it, check it out.  When you are done, I would really appreciate it you would let me know what you think.  Either call me at the number below, email me or post a comment on my blog.  I would love to hear from you.  I am Lynette Henk, an obsessed chocoholic.  I can be reached at 941-216-5727, at [email protected] or at MyChocolateSolution.com