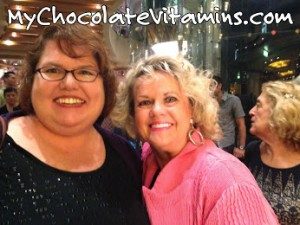 If you have been in network marketing for any length of time, you are sure to be bombarded by members of pretty much every product on the planet.  As a 3 year member of Well Beyond, the makers of Beyond Healthy Chocolate, I have had my share of attempts to convince me to leave my Beyond business for one of these MLM network home business opportunities.
I am one of those people that just won't be involved in something I don't believe in.  I actually value my sleep and prefer to sleep soundly at night knowing I am helping others and not taking advantage.  Clearly there are many legitimate network marketing businesses.  The key is to make sure you do your due diligence before getting involved.  That is exactly what I did before I got involved with Healthy Chocolate Company,  Well Beyond Chocolate  I like the fact that Well Beyond Chocolate, the makers of Beyond Healthy Chocolate products has been in business over 7 years and they are debt free.  I love the corporate culture and the owners and founders of the company, Jeanette Brooks and Andrew Brooks.  You could not meet nicer, more caring people.  The products we have make a difference in lives.  They make a difference in my life and in the life of my autistic adult son.  When the doctors start agreeing that there is a benefit, you know you are on the right track.
For those of you involved in Visalus, one of the Blythe companies, be on the lookout.  I just Control your weight eating chocolate. Beyond healthy Fearless28 diet shows you how to lose weight eating dark chocolates read an article from Faruqi & Faruqi LLP that they are investigating potential wrongdoing at Blythe.  Again, that is why it is so important to do your due diligence.  Here is a summary from the Faruqi Law site at Faruqilaw.com/Blythe.  "Faruqi & Faruqi LLP, a national law firm concentrating on investor rights, consumer rights and the enforcement of federal antitrust laws, is investigating potential wrongdoing at Blyth Inc. ("Blyth" or the "Company") (NYSE: BTH).  The investigation focuses on whether certain executive officers and directors of Blyth breached their fiduciary duties by issuing false and misleading statements that failed to disclose that the viability of a weight loss business Blyth has a controlling interest in, ViSalus, Inc., was being overstated, masking declining performance in the Company's other operating units and product lines."
I am Lynette Henk, long time Beyond Healthy Chocolate consultant.  I can be reached at 941-216-5727, at [email protected] and at LiveForChocolate.com.