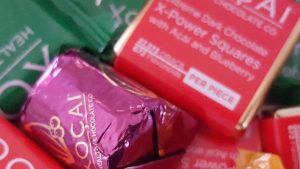 Do you or someone you know suffer with a chronic health condition?  And, exactly what is a chronic health condition or disease anyway?  According to Medterms.com, "A chronic disease is one lasting 3 months or more, by the definition of the U.S. National Center for Health Statistics. Chronic diseases generally cannot be prevented by vaccines or cured by medication, nor do they just disappear. Eighty-eight percent of Americans over 65 years of age have at least one chronic health condition (as of 1998). Health damaging behaviors – particularly tobacco use, lack of physical activity, and poor eating habits – are major contributors to the leading chronic diseases."
I have been suffering with a chronic health condition for over 12 years now.  It is not something I would wish on my worst enemy.  However I can honestly say that this condition has caused some major soul searching on my part.  When I was younger, I followed up with the neurologist, rheumatologist, neurosurgeon, primary care doctor, chiropractor and pretty much went wherever my primary care doctor recommended.  What happened is that I ended up taking a significant amount of prescription medications, some treating side effects from some of the other prescription medications and still felt no better than when I had started.  I followed the guidelines exactly, I  made changes to my lifestyle, I basically did what I was supposed to do but I was still sick.
Unfortunately that is the nature of the Chronic Health Condition beast.  So in the midst of all the testing, studies, specialist visits and prescription medication trials I finally got it.  There is not a practical solution or cure for every illness.  As a young adult I guess I believed that doctors had all the answers.  I certainly still trust them and follow up with my neurologist and rheumatologist regularly but I have come to learn that whatever happens is up to me.  It is important for me to be my own advocate and do what is best for my health.
When I was younger I did not realize how bad it was to eat processed foods, to drink soda with high fructose corn syrup and to eat unhealthy snacks.  Now that I am 47, soon to be 48, I have a totally different outlook on life.  I have changed how my family eats, focusing more on functional foods to keep us healthy.   I can't tell you why some of us have to deal with chronic conditions, but I can tell you that life is what you make of it.  I am so thankful that I was introduced to the highest antioxidant product on the planet, XO Healthy Chocolate.  It has not only helped me, but my husband and my three kids as well.  I have heard from so many people how eating this chocolate has helped them.  Believe me or not, I feel I have an obligation to share this with others.  Some may say I am obsessed, others call me the Chocolate Lady.  Either way, that's okay.  The video below explains how antioxidants and dark cold pressed chocolate get rid of oxidative stress in our body.
The bottom line is we are not getting the nutrients we used to get 50 years ago.  Our soil is depleted, our foods are covered in chemicals and we eat a lot of processed food.  We also don't exercise as much as we should.  It all adds up.  I say do what you can.  If eating a cold pressed functional food helps improve your health, why not.  It's not like we are talking about eating a ton of raw vegetables.  We are talking about eating yummy cold pressed premium belgian chocolate.  Dr. Gordon Pedersen Shares How to Neutralize Free Radicals by Eating Dark Chocolate: Dark Chocolates Can Be Good For You More reasons to eat dark healthy chocolate
I also highly recommend the Beyond me Chocolates by Well Beyond Corporation the makers of Beyond healthy chocolates.  Be sure to try the Xo Love Bites.  If it improves your quality of life like it has ours, you will understand why I feel the need to share this with the world.  We all deserve to have the best life we can regardless of our chronic conditions.
I am Lynette Henk and I share the health benefits of Beyond Healthy Chocolate Company Chocolates.  I can be reached at 941-216-5727, at [email protected] or at ColdPressedChocolate.com.  Order now at ColdPressedChocolate.com and receive free shipping.  Want to know which product best meets your needs?  Contact ua and we will be happy to help you. 🙂