My Chocolate Superfood
Chocolate superfood protein is something I have stocked in my pantry. I live in Florida and we are in hurricane season. In fact, as I sit and write this blog post, we are under a tropical storm warning. This storm is a rainmaker and is not expected to cause serious damage to homes. It does get you thinking on hurricane and emergency supplies though. Basically you need emergency supplies if the power and other utilities are out. If you don't have access to safe water, you want to make sure you have bottled water or stock up on 5 gallon jugs and prepare.
Stock Up On Nutritious Food
Hurricane Supplies are a necessity. Depending on the size of your family, you want to have nutritious food you can make for your family that does not require heating or cooking. Even if you don't have to worry about hurricanes, there may be other reasons to stock up on foods. Even food shortages are a reason to stock up.
My Stock Up Emergency Plan
This brings me back to my superfood shake. In the worst case scenario, you could mix shake mix with water or with plant milk. I have shelf stable almond plant milk for emergency. So for me it makes sense to stock up on the dark chocolate shake. (For those in the know, this used to be called Xocai Healthy Chocolate- Same great product!!!) Yes, I get it. There are lots of protein shakes you could buy, but they are not all the same. Not even close. This shake is full of crazy amounts of flavonoids, which are powerful antioxidants!
Benefits of Chocolate superfood protein
There are 850 mg of flavonoids in every scoop of this shake. I honestly don't know of another product that has anywhere near that amount. The shake is made with Beyond healthy chocolate, that is not heated like traditional chocolate, thus keeping in the antioxidants and flavonoids found in raw cacao. So if you want healthy superfoods, Chocolate superfood protein would be a great choice. See the information below on the benefits of flavonoids and you will agree this would be a healthy food choice to stock up on and enjoy.
Like other phytonutrients, flavonoids are powerful antioxidants with anti-inflammatory and immune system benefits. Diets rich in flavonoid-containing foods are sometimes associated with cancer, neurodegenerative and cardiovascular disease prevention. However, it is not yet clear whether the flavonoids themselves are responsible.

https://www.livescience.com/52524-flavonoids.html,  Jessie Szalay published October 20, 2015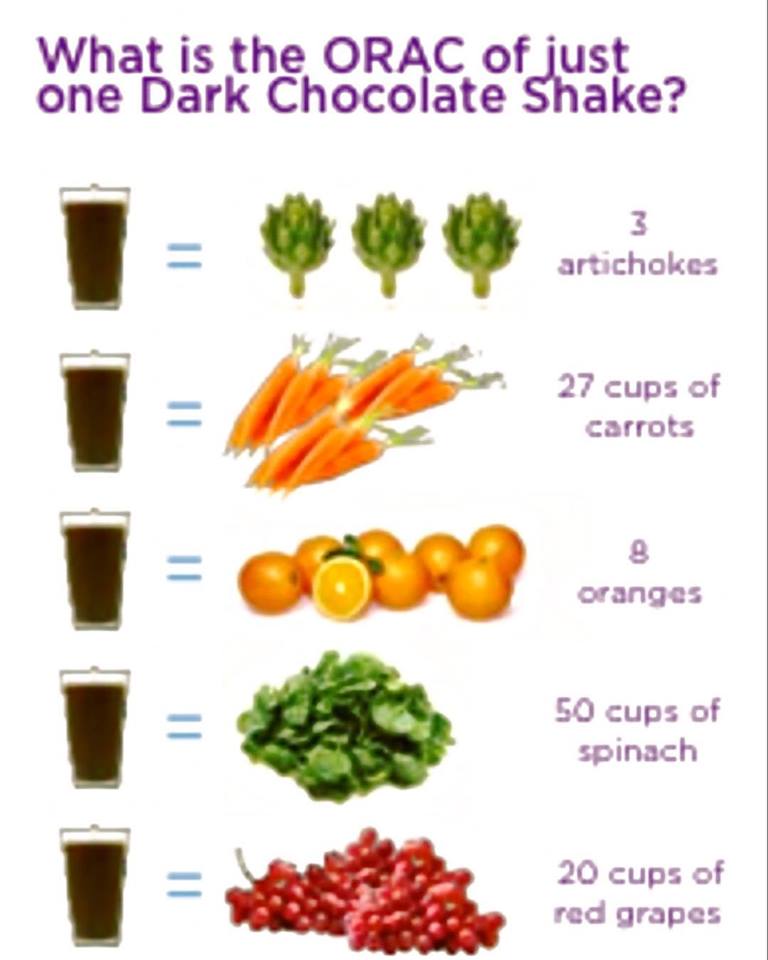 Chocolate Protein Shake Recipe
This shake mix works well with many recipes. My go to favorite is listed below.
Chocolate Superfoods With Greens Shake
Use 1 scoop Beyond dark chocolate protein
1 scoop Bodymelt Greens Superfood
8-10 ounces unsweet vanilla almond (or other plant) milk (Shelf stable is available for emergency)
7-8 ice cubes (If you can't get ice cubes or frozen fruit, add a little more plant milk
Mix in blender until blended well and enjoy. 🙂 Check out the video below for another recipe with frozen strawberries.
How To Order
The Well Beyond dark chocolate shake is super affordable. I recommend buying the 2 bag pack with the greens superfood. One container of the greens is enough for both bags of shake. Here is the link for the special bundle or you can pick and choose and pick what you prefer at our healthy chocolate website.. Our Beyond healthy chocolates are wonderful as well! Get the best price on the chocolates when buying the 4 pack. (Save over $40) No coupon code required. If you click on contact enroller, you can find my favorite products and order direct as well.
Three Sons Marketing LLC is an affiliate of MyDailyChoice. Contact us today to get your healthy chocolate fix or call 941.676.7300.
These statements have not been evaluated by the Food and Drug Administration. These products are not intended to diagnose, treat, cure or prevent any disease. MyDailyChoice, Inc. assumes no responsibility for the improper use of and self-diagnosis and/or treatment using these products.