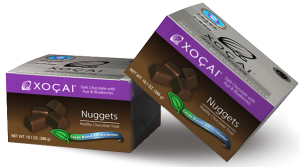 Trying to figure out what Christmas gift to buy someone can be difficult, especially if they can afford to buy whatever they want and they don't really need anything.  Giving a gift card as a Christmas gift can come across like you didn't take the time to find the perfect gift.  Not exactly the message you want to send, especially if it is someone you truly care about like family, friends, work associates, pastor or your favorite hairdresser.
I have a unique gift idea for you.  We have been hearing on the news how great dark chocolate is, but most people don't realize there are many kinds of chocolate some which are better than others.  They are not all healthy chocolate brands.
Why not give premium healthy chocolate as a gift this Christmas?
Not only will the recipient enjoy premium Belgian dark chocolate bars, this chocolate is the patented healthy chocolate that is not heated or dutched like traditional chocolate.  This is the kind you can't find in stores.  This means it keeps in the antioxidants from the raw cacao.  Eating just 3 pieces a day is the equivalent of the antioxidant value of  8-10 servings of fruits or vegetables.  We know we are supposed to be those 8-10 servings a day but it can be so difficult to eat that much.  Even better, you don't have to worry if someone is diabetic or trying to lose weight, because this chocolate is diabetic and diet friendly.  Just one power square is 33 calories and can even help individuals lose weight when eaten 20-30 minutes before a meal to curb cravings.  This chocolate is sweetened with acai and blueberry instead of the processed sugars, waxes and fillers in traditional chocolate.
The Pre-Black Friday Healthy Chocolate sale has started!  Now through, 12/1,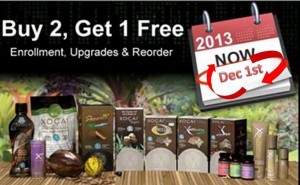 you can order buy 2, get 1 free.  To order at the wholesale price, you need to pay an annual membership fee, but the price is so much cheaper than retail that it is worth it.
Here is what you do.
Order either 2 of the variety pack, and get a variety pack or other product free 
OR
.Order 2 of the 1/2 box size and get a 1/2 box free  For gift giving, I highly recommend the Nuggets or the Xobiotic as they are very popular.  All of these solid chocolates are healthy but some offer different benefits.  (Each 1/2 box size comes with 2 boxes perfect for a hostess gift or a gift for anyone on your Christmas list)  Buying 2 of the 1/2 box and getting a 1/2 box free will give you 6 gift sized boxes perfect for anyone on your list!  While you are at it, don't forget yourself as this chocolate is not just a treat but a great way to get the antioxidants you need to stay healthy!
Power Squares  Cold Pressed Chocolate, 33 calories each, great as a snack before meals to curb cravings
Omega Squares  Cold Pressed Chocolate with Omega 3, 6, 9 with an orange taste.  Great for heart and brain
Xobiotic  Cold Pressed Chocolate perfect for those with stomach issues or anyone who has been on an antibiotic in the last year or who regularly takes probiotics.  A study was done that shows chocolate is the best delivery method for probiotics.
Nuggets  The original and most popular for true chocoholics.  Cold Pressed Cocoa sweetened with Acai and Blueberry
I am Lynette Henk.  I have been feeding my family this healthy chocolate for over three years after seeing the health benefits of increased antioxidants first hand.  I became a chocolate consultant to share healthy chocolate with others.  Please feel free to contact me at 941-216-5727, email [email protected] or visit LiveForChocolate.com if you have any questions.  I would be happy to help you figure out which products are the best for your needs.  This year, give the gift of healthy in decadent premium chocolate.