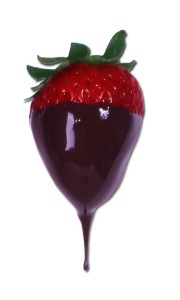 We would be crazy if we said we did not care about sex.  Everyone cares about sex and intimacy.  It is an important part of a relationship for any healthy couple.  Unfortunately as we age, we sometimes experience sexual dysfunction in men and women.  It is the hidden secret that people don't want to talk about but it matters and it matters a lot.  Erectile dysfunction, otherwise known as ED is a fairly common issue that men face as proven by the sales of the top three prescription medications to treat ED.
Women may also experience female sexual problems such as loss of sexual desire starting as young as age 30.  According to the article "When Desire Dies:  Bringing Your Sex Drive Back to Life" by Colette Bouchez, "A disappearing sex drive is a common problem — sometimes in women as young as her 30′s — and while it hasn't reached epidemic proportions yet, I think we're only seeing a small portion of the women who are affected," says Rebecca Amaru, MD, a gynecologist at Mount Sinai Medical Center in New York City."
In comes Well Beyond Corporation, makers of XO Healthy Chocolate to save the day.  Available for pre-order to members only, the XoLove Bites™ chocolate is expected to be a big hit.  That is because this product is meant to enhance the sexual benefit for men and women.  No prescription is required for this aphrodisiac chocolate and it can be discreetly purchased and shipped directly to a consumers door.
Smart entrepreneurs will pick up this business opportunity quickly before the demand is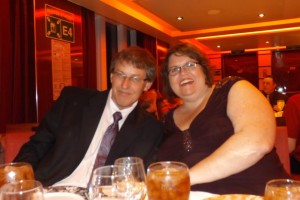 too great to get involved in this company.  Well Beyond Corporation is a debt free company in business over 8 years that offers a relationship marketing business plan.  Each member get paid to share the products and help others on their team grow a business.  With a home run product like XoLove Bites™, you will want to get in on this quickly.
Since members are the only ones able to pre-order the product and access it in March at  a regional location before the product launch in May of 2014, it is adventageous for entrepreneurs to move ahead in anticipation of the significant expected sales with this market.  Becoming a member is affordable requiring only a $39 wholesale fee and a start-up product order of 2-6 boxes.  Those ordering in the month of February, 2014 are able to receive a buy 2, get 1 free deal when getting started.  The only ongoing business expense is a monthly subscription requirement of 1-2 products based on your rank in the business.  Most individuals start as Business Builders since the start up costs of the product are usually tax deductible.  (Please contact your tax advisor to verify your specific situation.)
I am Lynette Henk, XO healthy chocolate member.  I have already placed my significant pre-order in anticipation of the demand for this aphrodisiac love chocolate in Southwest Florida.  Contact me at 941-216-5727, at [email protected] or atLiveForChocolate.com to place your initial order and to pre-order your XoLove Bites™.
When Desire Dies: Bringing Your Sex Drive Back to Life. By Colette Bouchez, WebMD Feature, Reviewed by Louise Chang, http://www.medicinenet.com/sexual_sex_problems_in_women/article.htm#what_causes_sexual_problems