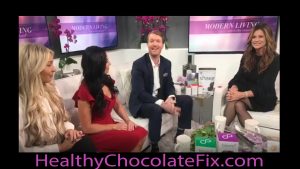 I have been a fan of Carol Alt for quite a while. For those not familiar with Carol, she is a stunningly gorgeous supermodel and exudes a natural healthy glow. She has been known for years for her healthy living and raw food views. She is the host of "A Healthy You" on Fox News every Saturday at 4 pm eastern.
Recently in episode 20 of A Healthy You, section 4 of her show, she answered the question;
"Q: What should I eat to increase energy?
A. Everyone asks that question, but I always start the day with a big breakfast which includes some good fats, says Carol. You might also want to consider: Drinking Xe, a healthy energy drink and also increasing your blood PH—acidic bodies tend to have low energy, while alkaline ones have more. Lastly, don't underestimate the importance of cold-pressed oils—they rejuvenate the body"
If you would like to order the Beyond healthy energy drink Carol Alt discusses here, you can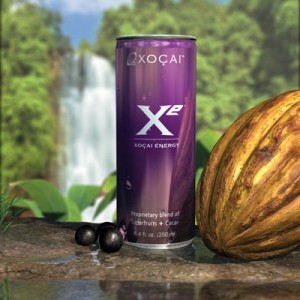 order as a preferred customer and receive FREE SHIPPING.  Order by the case for just $75.00 SHIPPED plus tax.  Preferred customers also receive a free product every third month for the first year. So if you order a case every month, every third month for the first year you can get another case free! You can also choose to order Xe Lite our lower calorie version healthy energy drink made with palatinose. (Beet sugar) (no coupon code needed)  Opportunity also available for those who want to share Xe Energy for a home based business.  Great for local gyms, chiropractic and stay at home mom and dad. With supermodels so excited with our products, who could go wrong? First Carol Alt then Kathy Ireland! Watch Kathy Ireland talk about Well Beyond healthy chocolates and health products like Xe Energy. Next show will be on WE tv this Thursday, March 8th, at 7:30am ET on WE tv to watch Well Beyond introduce their ultimate Health and Wellness products, including Healthy Chocolate®
?on the set of Modern Living with kathy ireland
I am Lynette Henk of Three Sons Marketing LLC and Beyond Healthy Chocolate Health Consultant.  I can be reached at 941-216-5727, or online at MyChocolateVitamins.com. This is the best business opportunity of 2018. Hurry and contact me to get started with your own business right away!!
Carol Alt's new show on Fox News, "A Healthy You".  Episode 20, section 4 http://carolalt.com/2014/02/a-healthy-you-episode-20-recap/
http://carolalt.com/blog/a-healthy-you-episode-20-recap/