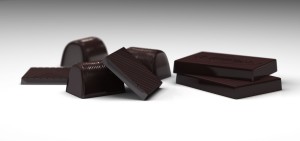 Go cold pressed is a great motto if you are looking to stay away from processed foods.  So many foods are processed and by choosing to "Go Cold Pressed", you are getting as close to raw as possible in many cases.  Going raw is quite popular these days.  Carol Alt, a famous supermodel, has her healthy living show on Fox News every Saturday where she talks about going raw quite often.  In fact a guest on her show, David Wolfe "explained there are certain foods that act as "slicking agents," meaning they prevent calcification in your arteries. They are: COLD PRESSED olive oil, bell peppers and chocolate. Yes, you heard correctly: chocolate."
I happen to agree with Carol Alt and David Wolfe and have been feeding my family a cold pressed dark chocolate for over three years now.  We eat the XO healthy chocolate products that use a patented cold pressed method that keeps in the antioxidants of the raw cacao.  It is clear there is something to this "Go Cold Pressed" raw option as once you heat or dutch even the highest cacao content dark chocolate, you lose many of the antioxidant benefits.  If you want the health benefits of the raw dark chocolate, you will want to make sure you enjoy the cold pressed version.
Go cold pressed.  Order your XO healthy chocolate online at GoColdPressed.com, or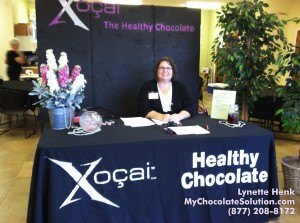 contact us locally in Boca Grande, Punta Gorda or North Port.  You can also visit us at the downtown Punta Gorda, Florida farmers market on Saturday mornings.
You deserve the best, you deserve cold pressed.
I am Lynette Henk, Cold Pressed Chocolate lover.  I can be reached at 941-216-5727, at [email protected] or at ColdPressedChocolate.com.
 http://www.foxnews.com/on-air/a-healthy-you-carol-alt/blog/2013/10/24/recap-last-weeks-healthy-you Carol Alt, A Healthy You & Carol Alt, Saturdays at 4pm eastern