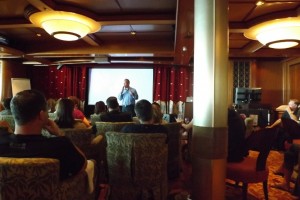 Franchising is often considered asuccessful business model and so there is no question why so many individuals decide to follow the franchise path.  Franchising gives you the opportunity to work with a successful proven business model like Subway or GNC Franchising that sells vitamins and nutrition products.  Although certainly an option, many don't realize until they start doing their due diligence that the cost can be prohibitive and it is not an affordable option for everyone.
The average cost to start a franchise runs from $250,000-$300,000.  Subway requires $85.69K – 262.85K to start and GNC Franchising requires $167.64K – 281.35K to open a GNC store.   Adding to these start-up franchise fees is the monthly costs to run the business.  Most of the franchise operations are retail and require long hours.  The average franchise is going to require three years in business before you can expect to break even.  Not only will you need the initial cost to start your franchise, you need to be able to go at least three years without earning a salary.
Many of us have dreamed of owning our own business  but can't afford the costs associated with a traditional franchise.  When considering your options, it is important to consider the market.  Baby Boomers are really the target market.  They have the money to spend and care about living comfortably and taking care of their health.  That is one of the reasons health related businesses have done so well.  According to the  Entrepreneur.com article "2014 Top Franchise Opportunities", GNC vitamins and nutrition products and Anytime fitness made it into the top thirty franchise opportunities.
I also wanted to start my own business, but with a young family of three boys it was not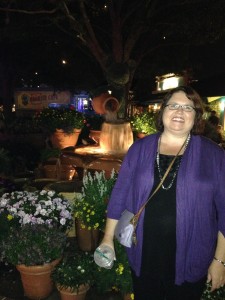 possible for me to financially leverage myself to the extent required for a franchise opportunity and I wanted to have flexibility to spend time with my family.  I chose to go another route which did not require me to go in debt.  Once I researched and did my due diligence, I realized it was a no brainer and honestly the best option for me.  I am so glad I made that choice. This may also be a good opportunity for you as it requires much less capital to get started, has limited ongoing costs and has the potential to earn your investment back in less than a month.  You could be working for yourself from your home or the beach or your boat sooner than you think.
The cost of my first year in business was just $4500.  That included my $1500 down and $250 a month.  I also invested the $59 that covered my website and training materials.  My $4500 investment was all product.  I was able to sell, share,eat or use as inventory any of my products which gave me great flexibility.  I also did not have to invest in renting or buying a building as I could use my existing home plus I did not have to hire staff.  As a mother of three boys, this was a great option for me.
I am sharing this with you now as we are preparing for our pre-launch of a life changing strategic alliance between Well Beyond Chocolate the makers of XO healthy chocolate and nutrition products and another company who has patents and studies on other amazing anti-aging products.  This strategic alliance comes to fruition on September 17th, 2014.  There will be 5 different strategies on how to run your business.  It is important to get your head start on this now.  With your $1500 investment, you are coming into the business at the highest level possible making it easier to move up more quickly.  We have a strategic plan to help you grow your business quickly to the gold executive level which earns substantial earnings.
This opens the door for a new life without having to spend a fortune investing in a franchise.  We are looking for high level executive members to expand across the country.  Now is your time.  Contact me and our team for more details and to get started.  We are ready to help you succeed.
I am Lynette Henk, Well Beyond Chocolate member for over 4 years.  I can be reached at 941-216-5727 or at MyChocolateVitamins.com.  Don't wait, get in during the pre-launch.  Timing is everything.
Entrepreneur.com 2014 Franchise 500 Rankings, http://www.entrepreneur.com/franchises/rankings/franchise500-115608/2014,-1.html