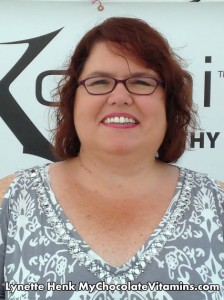 It seems I am being bombarded by franchise opportunities in the sports nutrition field. I have been selling the number one cold pressed chocolate products including an amazing 21 gram cacao based protein shake for the last four years.  Perhaps that is the reason I am regularly contacted.  My most recent contact was this morning from Total Nutrition Superstores.  They offer to let me learn more about the Total Nutrition Franchise Opportunity.
I have absolutely nothing against Total Nutrition Superstores.  In fact, it may be a great franchise opportunity.  In case you are not aware, the minimum income requirements are as follows:
"The investment ranges between $90,000-$150,000 including the franchisee fee of $15,000. In order to qualify to become a Total Nutrition Superstore franchisee, candidates need to have available cash (liquidity) in the amount of at least $40,000. "  What this is saying is that you need a minimum of $130,000 to $190,000 to start.  I don't like the thought of having to pay the costs that go along with the franchise business opportunity plan.  For many, this is unaffordable.
The problem I find is that the average citizen does not have the $130,000-$190,000 to invest in a franchise.  That was certainly my situation when I started in network marketing for a total cost of $1500 including product that I could turn around and sell right away.  I liked the fact that I could work from home and my only monthly expense was a $250 or less subscription monthly.  For me and many average citizens who have the desire and drive to succeed but don't have the financial resources, a direct sales or network marketing opportunity is the perfect option.   At the time even the $1500 I invested was difficult to come by.  I am so thankful that the took the risk and started my own business.  Even Oprah interviewed Robert Kiyosaki about network marketing.
It has been four years in my XO healthy chocolate business and things are changing quickly and for the best.  My network marketing business with Well Beyond Chocolate and Jeanette Brooks, the makers of XO healthy chocolate products and the Xe Energy drink Bill O'Reilly has raved about have merged with Jeremy Reynolds, CEO Well-Beyond, protege of Dr. Linus Pauling.  She has patents in regards to targeted peptides and some amazing facelift, anti-aging and acne products that are in demand and will only be available through XO Brand Partners.  Even though Well Beyond Chocolate, is debt free and has the stability of a strong business, it also has the benefits of being a start-up.  The ground floor pre-launch opportunity offers an amazing ability to bypass traditional rank advancements to quickly move up and start earning serious cash.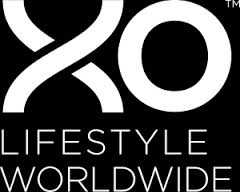 I know some feel the traditional franchise option is the best but I am not willing to put out that kind of cash outlay for a business that is not likely to give me a return on my investment for up to 5 years.  Return on investment in my business could be as quick as a week.  It is completely up to you. I now understand why Robert Kiyosaki believes so strongly in network marketing.  Robert Kiyosaki's quote "The richest people in the world look for and build networks; everyone else looks for work."  is pretty clear.
If you are looking for an opportunity where you can affordably start your own business, contact me and lets talk about the Well Beyond Chocolate Worldwide pre-launch and how it can help you reach your personal and financial goals.  I can be reached at 941-216-5727 or at [email protected].
Total Nutrition Superstores Franchise FAQ's http://www.totalnutritionsuperstores.com/#!about1/csjp