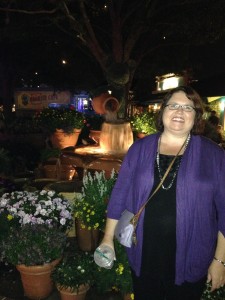 If you have been working for the same employer for years, you start to wonder if you are really being paid what you are worth, in Orlando or anywhere.  The problem comes in to play when the market expectation for a starting salary is higher than what long term employees are paid.  Some businesses will make sure that employees are paid fairly and others citing confidentiality of salary, sadly leave long term experienced staff earning less and sometimes significantly less than new hires.  Working for someone else has it perks, a guaranteed paycheck for the most part and hopefully some good benefits as long as the business remains profitable that is.  The downside is that you are making profits for your employer and are in many cases receiving a paycheck of just a small portion of your worth.
So what is a qualified individual to do?  You can certainly hire a recruiter to source out a job for you and make sure you are getting paid a good salary. Another option is to take the route I did and start working for yourself.  Even if you decide to work for yourself, there are so many options.  One path is to open your own franchise store.  This does require a significant outlay of cash, usually between $150,000 and $200,000 and significant savings to show you can keep the franchise open during the expected three years it will take to break even.  I don't about you, but I did not have the kind of money needed to start a franchise so that was not an option for me.
If you have the drive to succeed but don't have the money to start a brick and mortar business or franchise, you still have options.  Network marketing, once considered the ugly stepchild of a successful business opportunity, has now become the choice for many.  Even President Clinton, Dr. OZ, Robert Kiyosaki, Warren Buffett and Donald Trump have endorsed either direct sales as President Clinton did, or Network Marketing as Dr. Oz, Robert Kiyosaki, Donald Trump and Warren Buffett did.  Considering the caliber of those who advocate for direct sales and network marketing, it really is something the average individual should consider.
The advantage of a direct sales or network marketing opportunity is that there is no limit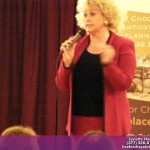 to what you can earn, no employer to decide if you will get a raise or not.  You control your future and your income potential.  There is something to say about being at the right place at the right time though.  If the market is saturated with a business, it will not be your best option.  Finding the right opportunity requires some due diligence on your part and the willingness to jump in when you do find the right fit.  I was thrilled that I was given the opportunity to join the Well Beyond Chocolate Worldwide Family.  An affordable opporutnity that is transforming my life.  Ask me how you can get started as a brand partner.
I am Lynette Henk, XO Brand Partner with Well Beyond Chocolate Worldwide, a joint venture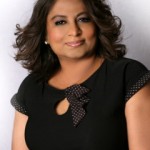 with XO Healthy Chocolate, (Jeanette, Marty and Andrew Brooks) and Jeremy Reynolds, CEO Well-Beyond, protege of Dr. Linus Pauling, two time Nobel prize winner.  Chanda specializes in anti-aging products and acne products including SkinHealix acne dots and anti-aging products with targeted peptides.  Contact me for details about the pre-launch events for the Well Beyond Chocolate Worldwide business.  I can be reached at 941-216-5727 or at [email protected]