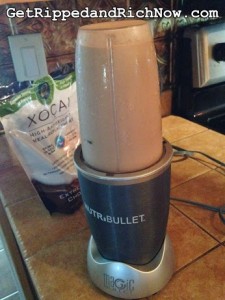 This is how I am losing the weight on the RIPPED & RICH program and this is how easy it can be for you too. I replace two meals with a high antioxidant yummy chocolate shake so healthy that it was featured on the cover of the Bariatrician: American Journal of Bariatric Medicine. Study published with 50 participants who lost an average of 31 pounds in 12 weeks on this healthy Fearless28 diet plan.
The RIPPED & RICH program uses the XO meal replacement shake in their program!! I replace breakfast and lunch and enjoy a 600 calorie dinner. I have a snack as needed, Xe energy drinks before workouts and healthy chocolate nuggets whenever I have a craving! I love this diet and the flexibility I have. Going out to lunch with the girls, no problem as I enjoy a nugget 20-30 minutes before our lunch to curb cravings and then switch to having my shake for dinner that day. I love that you can make this work for you. I have lost 8 pounds in the last 3 weeks and have my next weigh in tomorrow. Trust me if I can do this, so can you.
The recipe here is the Chocolate Strawberry Banana shake with 1/2 frozen banana, 3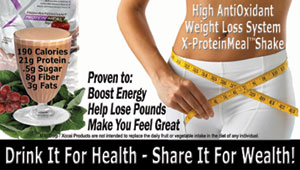 frozen strawberries, 1 cup water, 1 cup ice and 2 scoops of the XO meal replacement shake. Blend it in your blender or Nutri-Bullet and you are set!! Talk about energy, talk about getting ripped, talk about power–and this is 21 grams of protein in just one serving. Make sure your protein shake is made with whey protein isolate and has the high antioxidants you need to stay fit and healthy. Just one meal has over 56,000 ORACfn.  What does that mean?  That means that just one serving of this protein shake is equal to eating 54 cups of carrots or 100 cups of spinach in antioxidants.
I am Lynette Henk, RIPPED & RICH consultant.  I am participating in the RIPPED & RICH 8 week challenge.  Join us and get started now.  You CAN do this!  Visit us at GetRippedandRichNow.com, email [email protected] or call us at 941-216-5727 to roder your RIPPED & RICH PACK TODAY! New contest with cash and prizes starts in April!!  Ask how you can get paid serious income when you share.