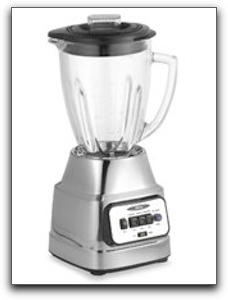 What is more refreshing than a XO X ProteinMeal Shake? A XO X ProteinMeal Shake mixed with other delicious ingredients. If you are using the XO Protein Shake for weight-loss, you may want to try some shake variations to keep your taste buds motivated.
All of these recipes require a high-speed blender. Blend until smooth.
The Xo-Buzz: 1 cup water, 1/2 cup XO ProteinMeal Weight Loss Shake, 1/2 cup chopped ice, 1 TB liqueur of your choice, (Baileys Irish Cream, Grand Marnier, Amaretto) Kahlua gives it an iced-cappuccino taste-yum!

Kiwi Go Now: 1/2 cup unfiltered apple juice, 1/2 cup water, 1/2 cup XO diet shake mix, 1 kiwi, washed with ends trimmed (keep the skin on), ice cubes. The tart flavor of kiwi is counter-balanced by the sweet apple juice.

Ice Kickers: 1 cup ice, 1/2 cup XO chocolate protein shake, 1 TB real bee honey, 1 Tsp cinnamon, 1 banana or flavor of choice, 1/2 bottle water. Add the honey last after blending the other ingredients to prevent the honey from clogging and sticking to the blades. Honey, cinnamon, and banana are a winning combo!
If you have been thinking about starting a diet program, consider the the XO Weight Loss Protocol. By replacing two meals a day with the XO X ProteinMeal Shake, you can lose weight without feel hungry or weak. The XO weight-loss shakes provide balanced nutrition and energizing protein and carbs.
One of the successful dieters who participated in the first XO Weight Loss Trial said:
"By replacing two meals per day with the XProtein Shake, eating healthy snacks and having a sensible meal, my weight has melted away." -Prosper magazine, Winter 2011 issue, p. 20.
If you have created an X ProteinMeal Shake recipe, send it to me at [email protected] To order XO weight-loss chocolate products, contact me at my email address or call 941-216-5727.
Create health & wealth with XO healthy chocolate products.!
Lynette Henk
Health Entrepreneur
941-216-5727
Join our Chocolate Team today!
I am Lynette Henk, and I am a Punta Gorda-based XO artisan chocolate member. I joined XO in May 2010. I sell the industry-leading XoVitality Anti-Aging Capsules and power squares online and in Punta Gorda, Orlando, Tampa, and Sarasota. Our valued Naples customers recommend power squares because power squares are lifechanging. There is nothing on the market like this!
Eagle Express Team is also a fantastic XoVitality Anti-Aging Capsules home-based business in the Naples area. Florida entrepreneurs can supplement their income by cashing in on a high-demand Florida healthy artisan chocolate market. To learn more about Eagle Express Team, visit LiveForChocolate.com.
Call me at 941-216-5727 to own your own XoVitality Anti-Aging Capsules business or to get started on your weight loss plan in Punta Gorda, Orlando, Tampa, or Sarasota.