Dealing with chocolate cravings while meeting diet goals …
I have a sweet tooth. Let's be real. Many of us do. As I get older, I realize just how important it is to my health to eat right and stay away from desserts no matter how much I desire them. For me, it has become a balance of eating good nourishing foods for my health and the desire to have something sweet that my body is craving like chocolate. As a type 2 diabetic, I have learned desserts, frosting and even some fruits are not always my friend. Yes, there are some delicious healthy desserts and thank God for them, but there are also decadent high calorie sweet treats that I should avoid at all costs.
Right now I am focusing on losing weight to improve my health. I can be doing everything right and then out of nowhere, BAM, I am craving something sweet. Some would say self sabotage.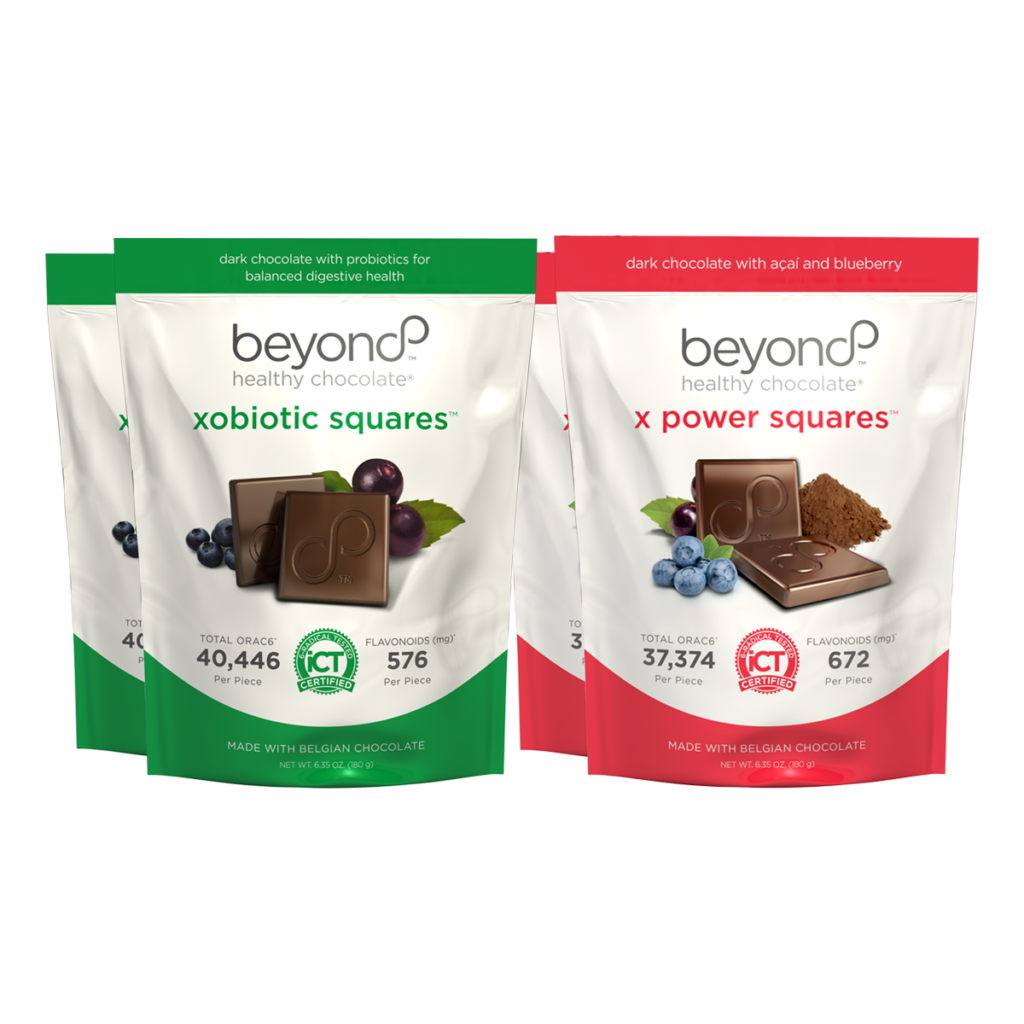 Chocolate Diet Plan
Thankfully my Fearless28 diet plan that I am on, took this into consideration. In my pack I receive beyond healthy dark chocolate to eat for cravings during the day. I get the plus plan that gives 2 pieces of chocolate per day for snacking but truth be told, sometimes I eat even more per day, up to 4 or 5!
Considering I have lost 12 pounds in the last 2 weeks, I don't think it is causing me any harm.
It might be because I am eating the Xobiotic squares that are low in calories (35), 1 gram sugar and 1 net carb. This chocolate I have been snacking on is even ideal for a diabetic. I have been monitoring my blood sugar while on this plan and have found that my blood sugar is well controlled no matter how many of these chocolates I eat. If you are diabetic, try it yourself. Check your blood sugar. Then eat a beyond power or xobiotic square and check your blood sugar after 30 minutes. Every time I do this my blood sugar has dropped in a good way.
Thankful that I have found a healthy treat I can enjoy without any guilt at all. Check them out today! Order a sample for yourself today at Samplechocolates.com.