http://www.youtube.com/watch?v=okNNRhZoOAs&width=474&height=268&centervid=1
Most of you love Dr. Oz as much as I do.  I had to share this youtube clip Dr. Oz did about dark chocolate.  You can have the chocolate indulgence and it can be good for you!
Make sure your dark chocolate is cold pressed.
Eat the good stuff. Eat Well Beyond Healthy Chocolate! That means the dark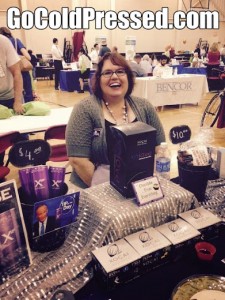 chocolate is not cooked or heated at high temperatures for long periods of time as most chocolate is.  I eat Beyond healthy chocolate because they use a patented cold pressed chocolate process that keeps in the antioxidants found in raw cacao.
Try it out today, you deserve the best.
 You deserve Cold Pressed!
Beyond Healthy Chocolate products available at GoColdPressed.com or call Lynette Henk at 941-216-5727 for more information.