As the population ages, we are looking for answers.  We want to feel good, look good and be healthy.  That can be easier said than done especially with the processed food choices often available to us.  We live in a busy world and we have busy lives.  Gone are the days of the meals made by scratch every day.  Now if we are lucky we can make a nice home cooked meal once or twice a week.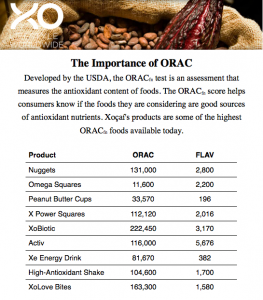 At the perfect time,comes  a healthy chocolate company whose vision is to offer an easy way to improve health by supplementing with healthy dark chocolate.  Now before you run out to your local Walgreens, CVS or Target, the chocolate we are talking about is not the processed kind with waxes, fillers or sugars.  Oh no, we are talking about high end cold pressed belgian chocolate sweetened with acai and blueberry.  Not only is it made with a cold press process to keep in the antioxidants of the raw cacao, it is also diabetic friendly and gluten free.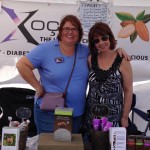 In a perfect world we would all eat 8-10 servings of fruits and vegetables a day.  In our busy world today that is difficult to accomplish.  You might be able to hang in there and juice morning, noon and for dinner but I promise it won't be a lifelong commitment, it is just too difficult.  You would be saying no to dinner dates, outings and anything that involved food.  This is exactly why  the healthy chocolate company, Beyond healthy chocolate created the Beyond cold pressed chocolate brand.  They even have a weight loss and health protein shake and an Xe Healthy Energy drink.
Check them out and order your chocolates today.  My favorites are the Beyond Nuggets and the Beyond Xo Love Bites that increase passion in the bedroom for men and women.  Order yours today by contacting Lynette Henk at 941-216-5727, emailing [email protected] or visiting MyChocolateVitamins.com to order with free shipping.