You don't have to raid your kids or grandkids Easter basket, looking for the high fat, high sugar wax candy.  Instead think of eating the real deal.  Cold pressed dark chocolate, chocolate that has not been heated or dutched like a candy chocolate is chock full of antioxidants and is key in lowering inflammation.  Lowering inflammation is important in reducing disease risk as more than 200 diseases including cancer and heart disease are affected by inflammation.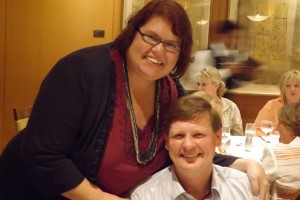 What if eating high end dark chocolate is the key to reducing inflammation and improving your health?  Listen to the video above by Dr. Gordon Pedersen.  In this video Dr. Pedersen is in Hungary sharing the health benefits of chocoate and comparing the antioxidant value of brocolli to dark healthy Beyond chocolate.
A great way to try the Beyond chocolates is to order the variety pack.  This gives you a small box of Beyond nuggets, power squares, Omega squares and Xobiotic with probiotic.  Try them all and see which you prefer.  The key is to eat at least three pieces a day so you continually receive antioxidants throughout the day.  This chocolate is ideal for vegans, those who prefer to eat clean, diabetics and those on a gluten free diet.
Order your Beyond variety pack at GoColdPressed.com or call us at
941-216-5727.  You may notice improved sleep, energy and less aches and pain.  For those interested in watching their weight, eating a piece of Beyond chocolate 20-30 minutes before each meal with a glass of water will help curb appetite.  I love that you don't even notice that you eat less!  Who knew Beyond healthy chocolate was so good for you!