I worked as a credit manager and as part of the customer service call center management team for GE Capital in Illinois. I absolutely loved the career path I was on and was quickly moving up and earning a higher salary.  I loved the GE brand training and advancement opportunities that were opening up to me as I worked my butt off with long hours and hard work before I had children.  My husband and I had difficulty conceiving and had been trying to get pregnant for almost seven years.  When I did finally conceive I was 100% sure that I would quickly return to work once my child was born.  I did go back to work after maternity leave and was not the least bit concerned.
It did not take long to realize my heart was no longer in my GE career.  It was way more difficult than I ever thought it could be plus my son was getting constant ear infections at the daycare center and I was needing to take lots of time off, something I had never had to do before.  Don't get me wrong, I completely respect a womans choice to stay home with the kids or work outside the home.  There is no easy answer and  realistically most of us don't have a choice when it comes to earning an income.  We need the paycheck to make ends meet. I emptied my 401K which I don't recommend due to major tax implications and I decided to stay home with my son.  My husband was a little shocked that I decided to stay home but he supported me regardless.
I searched out any kind of job I could do from home and did not have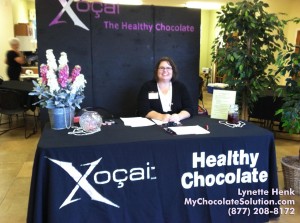 much luck.  There were not many telecommuting jobs available back in that time.  Over the years as I had two more children, I did find work from home however it was grueling and paid significantly less than what I earned as a manager at GE.  I say grueling because you have something to prove when you work from home. Most employers or a boss at some point honestly believes you are slacking when you work from home.  Actually most people who work from home work even harder to prove their worth which can become grueling.  One job I had required a pager (remember those days) and for you to be available 24/7 to handle emergency issues.  You could expect to be up all night working and all day with the baby.  Not only did I not get any sleep, it paid peanuts and was not worth the crazy schedule.
I guess what I am saying is there are opportunities to work for any employer from home but they are often low paying high demand jobs.  It was then that I realized I needed to work for myself.  I found a great opportunity in Network Marketing also called Direct Sales.  I believe direct sales can be an exceptional way to work from home while raising your children because you have the flexibility to work on your schedule.  It is also great for those who want to retire but still keep busy and earn extra income.  It can be a great opportunity for a stay at home mom or dad, grandma or grandpa or anyone who is tired of working 40 to 60 hours a week or more and not having a life.  If you are not familiar with network marketing and direct sales or have it confused with a pyramid scheme, you seriously need to check out the industry as there are many wonderful ways to earn a good living.
There are lots of great network marketing companies out there but they are not all ideal.  The key is to do your due diligence before taking the plunge with any company.  Donald Trump, Robert Kiyosaki and Warren Buffet are just a few of the billionaires who realized the potential with the direct selling industry.
Here are some things to consider:
Are the products unique?  Are they something that consumers want?  Is there a demand for the product?  Is the product consumable?  Will customers need to re-order often?
How long has the company been in business?  Most of the billionaires who got involved in network marketing would not consider a company that had not been open for at least 5 years.
Is the company debt free?  Will they have enough money to pay their members?  If you are going to work hard, you need to be sure you are going to get paid.
Is the company poised to expand?
Is the compensation plan a good one?  How much does it cost to get started?  Are you charged monthly fees for a basic website?  What kind of support do you receive?
Is this something you can get behind and be passionate about?  Do you believe in the products?  Are you a product of the product?  Do you use the products yourself?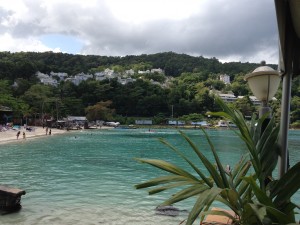 I have been with the same network marketing company for five years now.  I have reached the level of gold executive and have earned two corporate rewards cruises so far.  The company I work with has been in business for nearly 10 years and is debt free.  The compensation plan and the 9 ways you can get paid are some of the very best in the industry.  But more important than any of that is the product line the company offers.  This company has a patented process for their product line and there is no competition.  There is also great demand for the products.  These are just a few of the reasons why I love the business I am in.
I am Lynette Henk, Beyond healthy chocolate gold executive member.  I coach individuals to build teams to help them succeed and grow a successful business.  Change Your Chocolate.  Change Your Life.  For me it is the best way to achieve health and wealth.