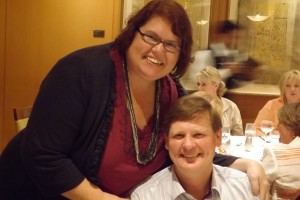 I just watched a very interesting video by Dr. Gordon Pedersen, the director of the Institute of Alternative Medicine.  He talked about the benefits of vitamin C and Cacao.  He mentions a cream form of vitamin C and Cacao and shows the benefits of wrinkle reduction on feet.  It was very impressive!  If you would like me to email you this video, please message us at [email protected] and mention Vitamin C in the subject line.
I just ordered a new Vitamin C Cacao based skin care cream called the Xophoria C Serum.  I can't wait until I receive it!  It is brand new and just available for purchase today.  According to the Beyond Healthy Chocolate Co website, "Looking for a revitalized, rejuvenated and more youthful appearance? You can have it—with the clinically proven and exclusive duo of cacao and Paris-sourced vitamin C—found only in Xophoria Vitamin C Serum! Get rid of the wrinkles, eliminate the spots, and enjoy a radiant, youthful appearance—with Xophoria C Serum."
I am Lynette Henk, Gold Executive with Beyond, the Healthy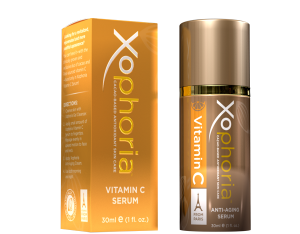 Chocolate Co.  I have enjoyed the health and wealth benefits of healthy chocolate products for the last five years. Increased antioxidants have improved my health and the business opportunity and the wealth pack option have increased my business wealth.  I was thrilled when they came out with the Xophoria line but am very excited to try the new vitamin C serum with 10% vitamin C.  This premium product is unlike anything else on the market.  Try it today!
Visit us online to order at GoColdPressed.com or call 941-216-5727.  I also recommend the Xophoria anti-aging value pack for just $169.95 which includes the Xophoria cleanser, skin care cream and the Vitamin C Serum!  You also get some great freebies so an awesome deal.  The special including the skin care cream, cleanser and Xophoria serum.   I believe this company is offering the most lucrative up front commission structure in the market.  Check it out and you will see what I mean.  This is HUGE!